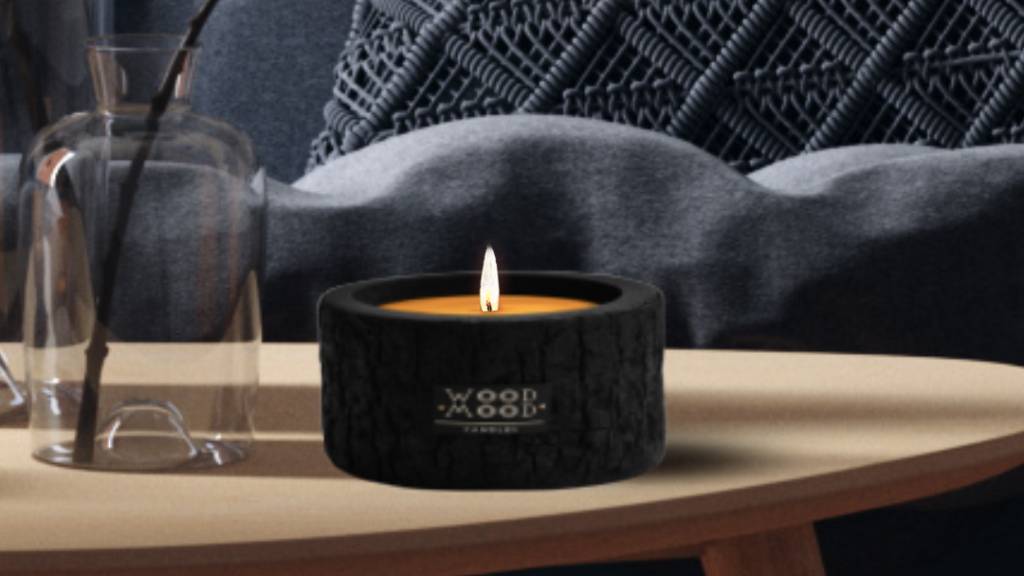 In the fast-paced world we live in, it's important to find moments of peace and calm to take care of our mental well-being.
One way to create a peaceful and inviting atmosphere in our homes is to bring rustic decor elements. Among these, rustic wooden candles stand out as an enchanting addition that brings warmth and nostalgia to any space.
THE BEST ECO-FRIENDLY WOODEN CANDLES TO BRING NATURE INDOORS
If you have a deep appreciation for the natural world and value the artistry that goes into creating handcrafted masterpieces, look no further than WOOD MOOD Candles that embrace the philosophy of harmonizing with nature as it shows in every aspect of their creations.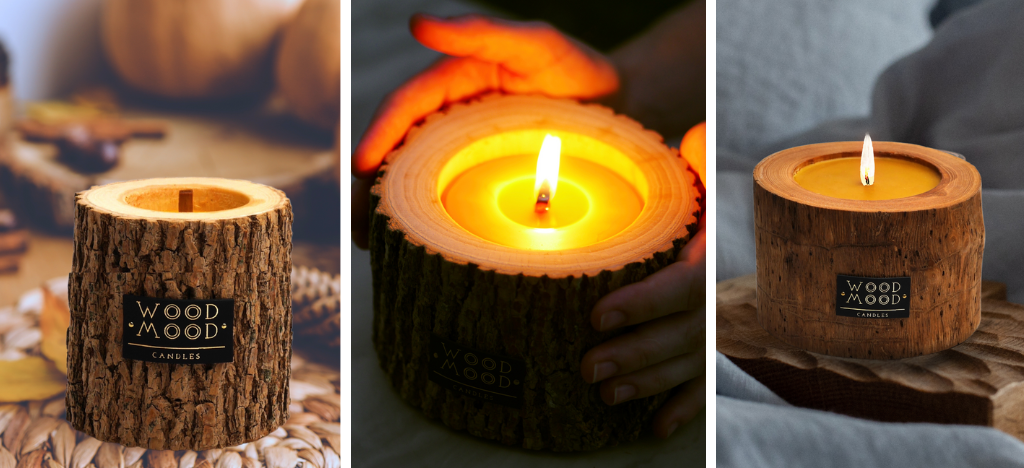 ROCKY ORIGINAL, ROCKY PATIO, UBUD PATIO
Crafted with love and showcasing the artistic expertise of skilled craftsmen, these eco-friendly wooden candles go beyond mere decorations; they become symbols of tranquillity and natural beauty and bring a touch of nature indoors. As the gentle flicker of the flame dances across the wooden surface, it creates a mesmerizing play of light and shadows that mimic the dance of sunlight filtering through a forest canopy. This connection with nature brings a sense of calm and helps us feel grounded. It allows us to escape the chaos of modern life for a while.
A home adorned with rustic wooden candles sets the stage for a cosy and intimate ambiance. Whether placed on a coffee table, fireplace mantle, or dining table, these candles emit a soft and inviting glow that welcomes you with open arms. Whether you're curling up with a good book, sharing a meal with loved ones, or simply enjoying a moment of quiet solitude, the presence of these luxury designer candles enhances the experience, enveloping you in a warm embrace.
Explore the full collection of rustic WOOD MOOD candles at our London shop UK here.