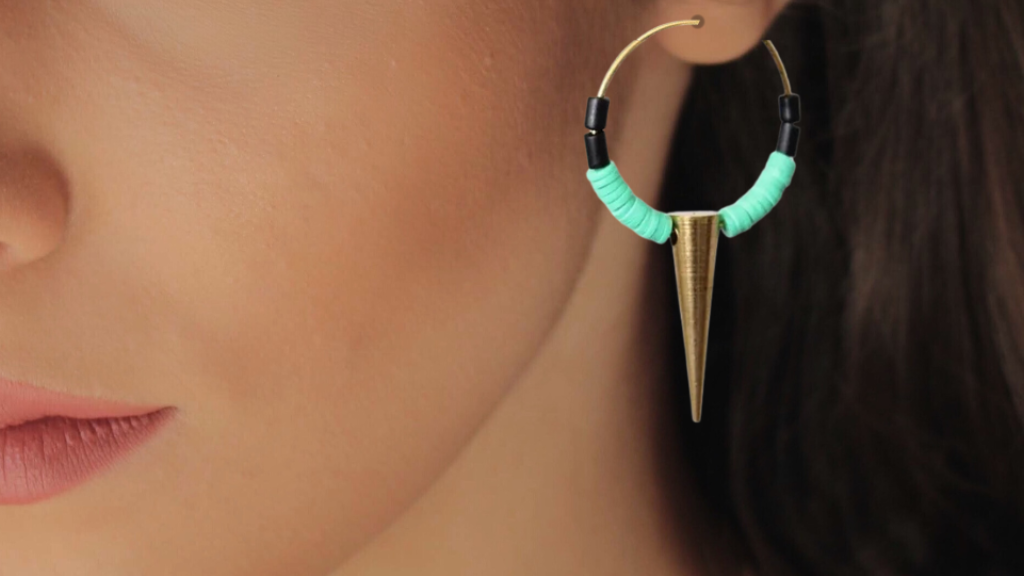 Can you handle the spike? These captivating accessories, known for their edgy and rebellious charm, are more than just a fashion statement. They symbolise a bold attitude that demands attention, challenges norms, and makes a powerful statement.
Spike earrings originally came from the world of punk rock and subculture, where they were a symbol of rebellion against the usual rules and norms. Originally, people who wore these earrings wanted to stand out and break the rules by looking bold and different. Over time, however, spike earrings changed transcending their punk origins to become a versatile accessory that effortlessly merges with a variety of fashion styles.
Donning spike earrings can act as a daily reminder to be bold, confident, and unapologetically ourselves in a world that often pressures us to conform.
ROCKING EVERYDAY GLAMOUR WITH THE BEST SPIKE EARRINGS STATEMENT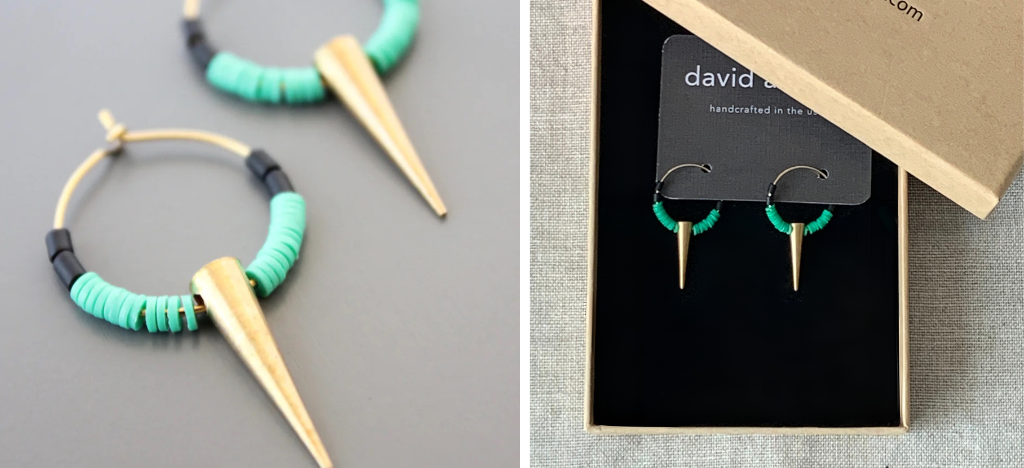 If you're seeking to infuse a touch of edginess into your elegance, GREEN VULCANITE AND BRASS SPIKE HOOP earrings are the ultimate embodiment of rock and glamour.
These eye-catching accessories, with their unique blend of materials and contrasting aesthetic, effortlessly bring together the rebelliousness of rock and the glamour of fashion, making a striking combination.
For those who appreciate the understated glamour and bold simplicity, NAVY BLUE HOOP EARRINGS, delicately crafted from the union of gold-plated brass and glass, are the perfect option. A fusion of materials makes them look elegant and classy, showing that even tiny details have a powerful impact on your overall look.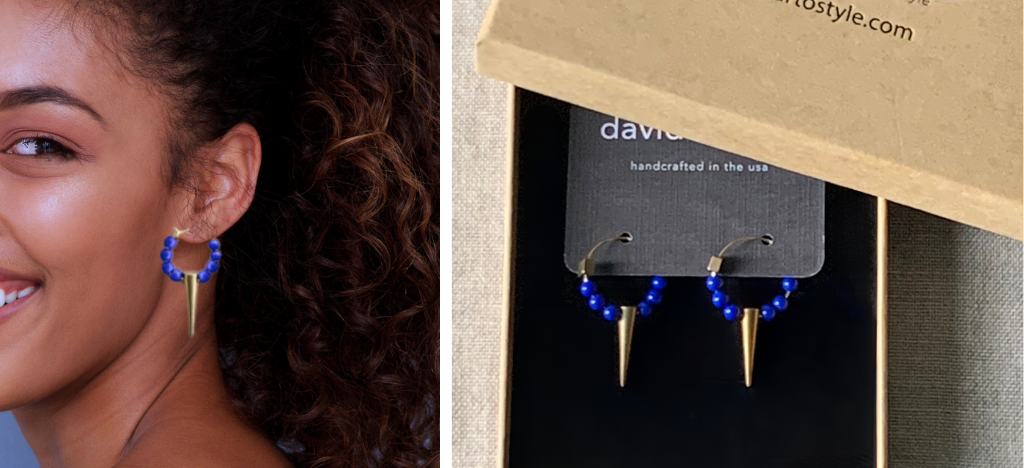 Integrating spike earrings into your jewellery collection offers endless opportunities for creative styling. For a balanced look, consider pairing spike earrings with other, more delicate pieces to achieve a harmonious contrast. Leather jackets, ripped jeans, and band tees effortlessly complement spike earrings, allowing you to embrace the rock-inspired aesthetic fully. Conversely, mixing spike earrings with fancier clothes creates an interesting contrast that highlights your unique sense of style.
Discover the entire collection of crafted earrings statement here.