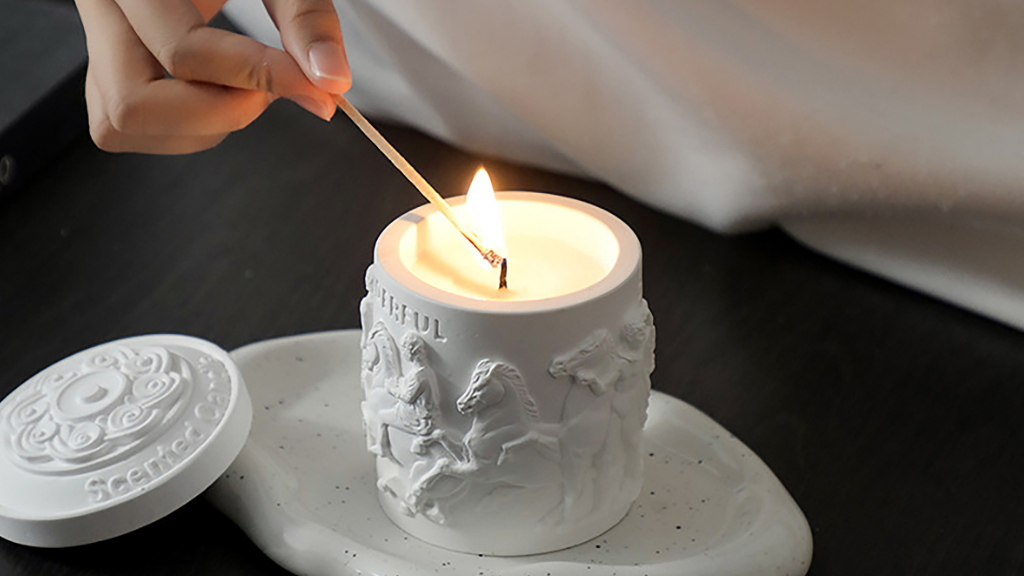 In the hustle of life, it's easy to overlook the small moments that bring us joy. Candle-icious mindfulness moments offer the perfect opportunity to pause, reflect, and express gratitude for the present moment.
Create your own little oasis of calm, surrounded by flickering candlelight. Light our beautiful SCENTED CANDLE IN A VINTAGE PLASTER JAR, and as you dim the harsh overhead lights and let the gentle glow of candles illuminate the room, you'll feel an instant shift in the ambience. It's like entering a cozy cocoon that shields you from the chaos of the outside world. With the rich and comforting aroma of amber you're ready to take on the mindfulness adventure that awaits.
CANDLES, CALMNESS, AND CONNECTION ON ARTOSTYLE
Simply gaze at the dancing flames, allow your mind to settle and let go of any racing thoughts. Watch the mesmerizing play of light and shadow and notice how your breath naturally syncs with the rhythmic flicker. Embrace the gentle sway between focus and daydreaming, and let the flames guide you towards a sense of inner calm. Candle meditation helps alleviate stress, reduce anxiety, and enhance mental well-being.
Take a moment to savour the subtle scents that waft through the air. Whether it's the fruity fragrance of British pear freesia (SCENTED CANDLE IN IRREGULAR WHITE JAR) or the invigorating woody aroma of Ebony (CANDLE "WELCOME TO THE MOON"), allow these scents to transport you to a state of bliss. Feel the warmth of the candle's glow on your skin and allow gratitude to fill your heart.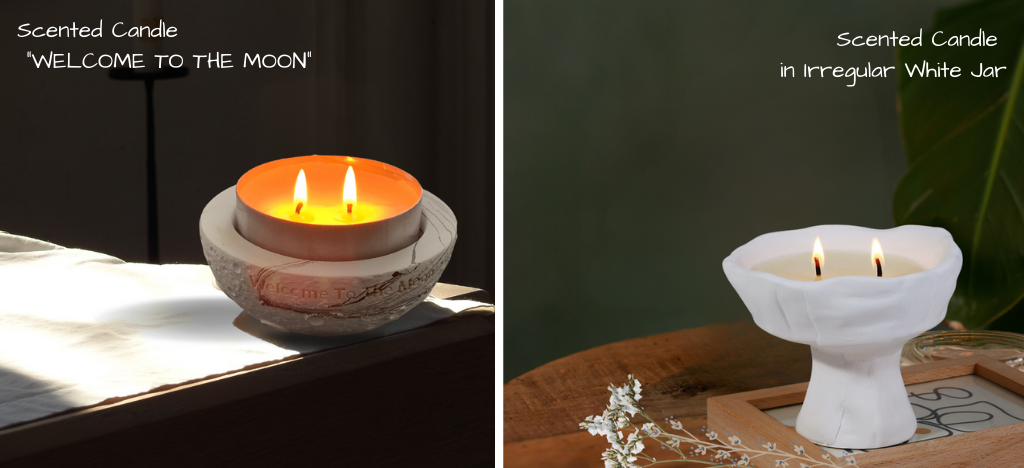 Have your candle-icious mindfulness moment with our collection of scented candles to embrace the beauty of life, one breath at a time.
Discover the full collection at our candles shop UK here.