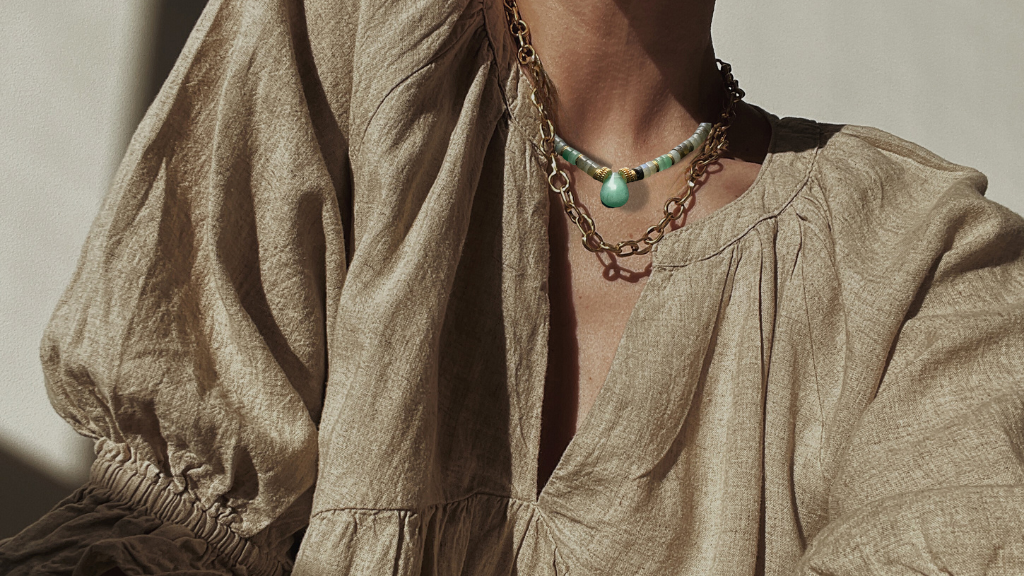 If you're tired of blending into the crowd and want to showcase your individuality, then discover the world of boho chic necklaces, where style meets self-expression in the most captivating way by mixing and matching textures and materials to curate a truly unique look.
Boho chic is famous for its laid-back, eclectic, and effortlessly cool style. It gives fashion lovers many ways to express themselves and show off their unique fashion sense.
Boho chic is all about embracing nature's imperfections and celebrating the beauty of organic forms. Our collection of necklaces reflects this philosophy, featuring gemstones with unique textures, such as raw crystals, corals, or faceted stones with an earthy appeal. These natural elements add depth and character to each piece, creating a harmonious balance between rustic charm and refined elegance.
BOHO CHIC STYLE WITH NATURAL STONE NECKLACES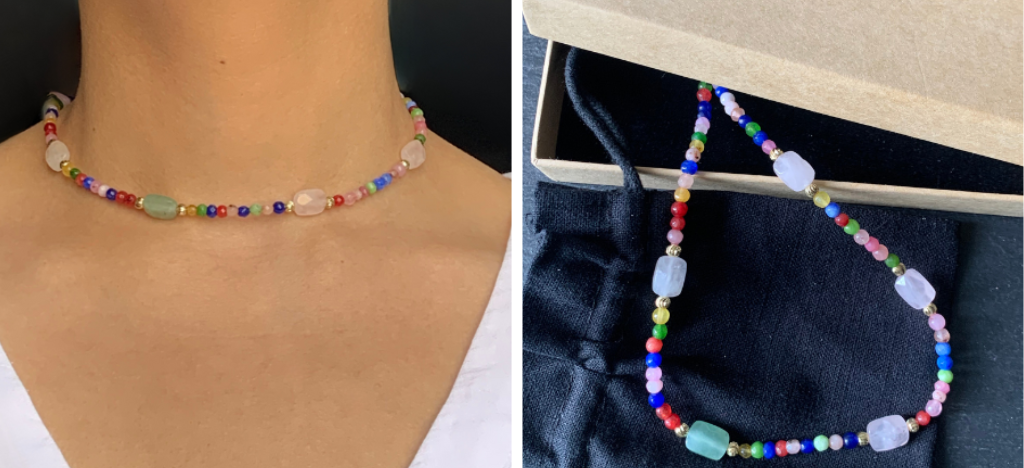 If you have a penchant for vibrant and varied hues, then the multi-coloured agate necklace is your perfect choice. The colourful agate beads are carefully arranged and strung together, so they drape gracefully around your neck, creating an an eye-catching look.
For those seeking a unique and meaningful adornment that connects them to the healing power of nature, the green Aventurine Boho Necklace will be your best option. This necklace, inspired by nature, has green aventurine beads in light and see-through colors. They have their own natural patterns and marks, making each necklace unique.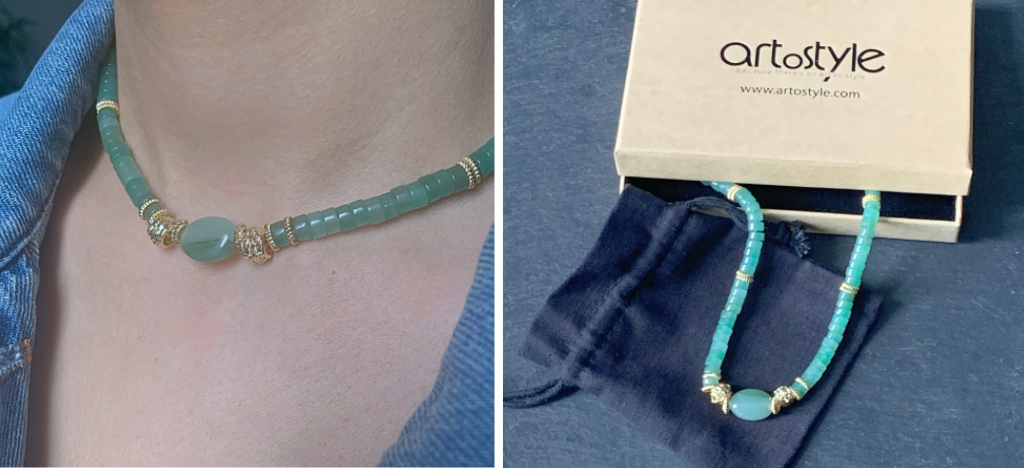 The gemstone necklaces effortlessly complement the bohemian wardrobe, from flowy dresses and floral prints to denim, fringe, and eclectic patterns.
They can be layered with other necklaces for a boho-glam look or worn as a standalone statement piece. With various lengths, textures, and colours available, there's a boho chic necklace to suit every fashionista's taste.
Whether you're at a music festival, out in nature, or just want to add some boho charm to your daily style, our jewellery is flexible and easy to wear, so you can express your style effortlessly.
Discover the full collection of boho chic necklace here.