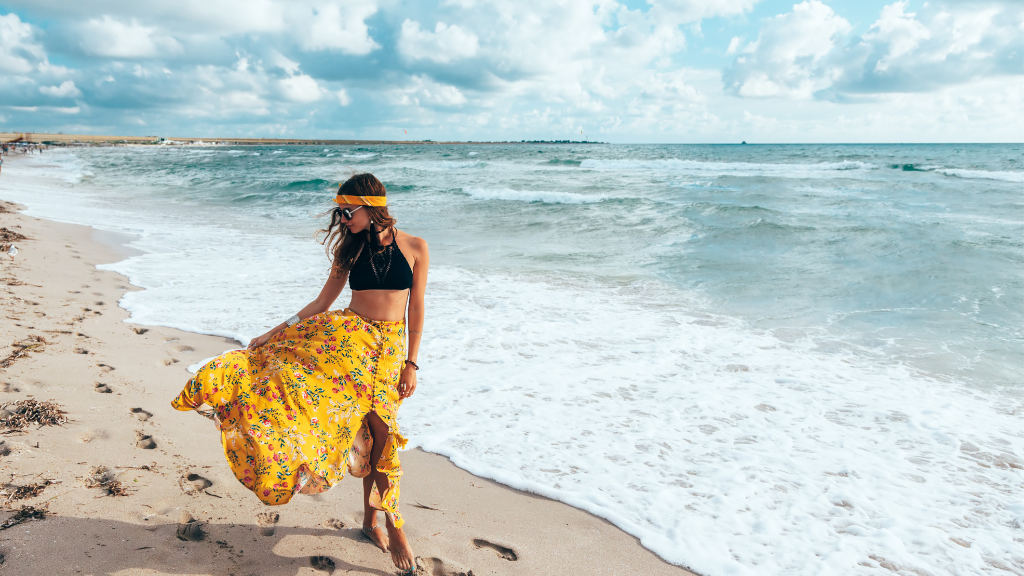 Who says you can't add a touch of glamour to your breezy coastal style?
It is all about striking a balance between effortless chic and elegant flair. It's about choosing jewellery that enhances your beach ensemble without overwhelming it. Imagine walking barefoot along the shoreline, feeling the sand between your toes, and the gentle sea breeze on your skin, all while donning stunning accessories that shine in the sunlight. It's the epitome of relaxed luxury and carefree charm.
MUST-HAVE BEACH HOLIDAY ACCESSORIES ON ARTOSTYLE
Are you getting ready for your getaway at seaside? Don't forget to pack your favourite jewellery to spice up your coastal look!
Carefully selected pieces on ARTOSTYLE will complement your beach outfits and add a touch of elegance and style to your coastal adventures. With delicate necklaces, stackable bracelets, and statement earrings you can curate a collection that resonates with the laid-back atmosphere while making you feel like a fashion icon.
When it comes to necklaces, opt for dainty and delicate pieces like OCEAN JASPER NECKLACE, or BLUE TURQUOISE CHOKER – their oceanic appeal and natural feel exude a relaxed and bohemian charm. These understated necklaces for women made of natural stones add a touch of femininity and elegance without being overbearing.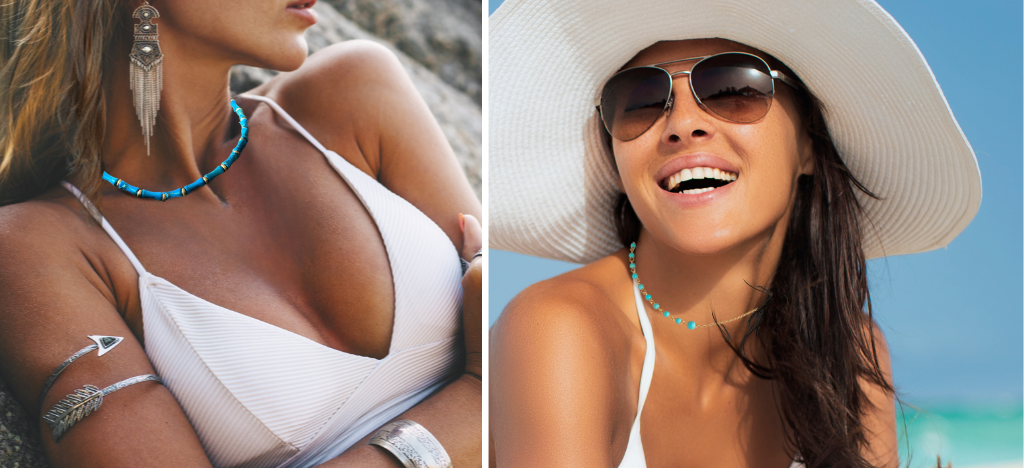 While keeping most of your jewellery subtle, you can still make a statement with a pair of eye-catching earrings. Think of geometric shapes, colourful tassels, or earrings featuring beach-inspired motifs.
Choose TURQUOISE STONE AND WHITE SILK TASSEL EARRINGS, or GEOMETRIC TURQUOISE EARRINGS, or TURQUOISE STONE EARRINGS that have lightweight and breezy designs that won't weigh you down but will add a touch of drama to your beach look and create a focal point that draws attention to your face.
A pop of vibrant turquoise colour complements neutral or pastel beachwear, making your overall look more captivating.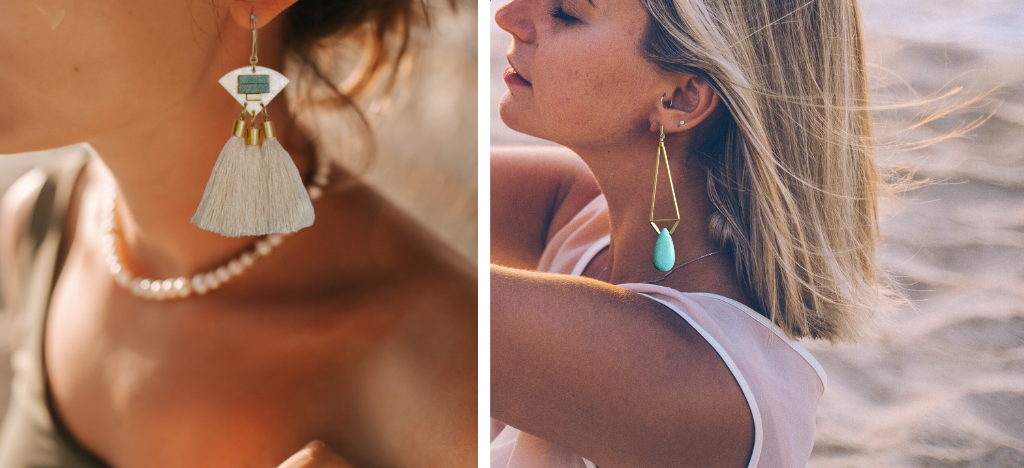 Turquoise earrings complement a wide range of beachwear, including flowy dresses, casual tunics, and swimsuit cover-ups. Whether you're going for a laid-back beach look or a more polished outfit, turquoise earrings seamlessly blend in.
Wrap bracelets are another fantastic addition to your beach accessories. Go for
TURQUOISE STONE WRAP BRACELET, or WHITE STONE AND BRASS WRAP BRACELET.
These ethically sourced bracelets are handcrafted by skilled artisans and mimic multiple stretch bracelets without all the hassle.
Whether you're lounging on the sand, or exploring quaint coastal towns, wrap bracelets are the ideal companions for your beach adventures.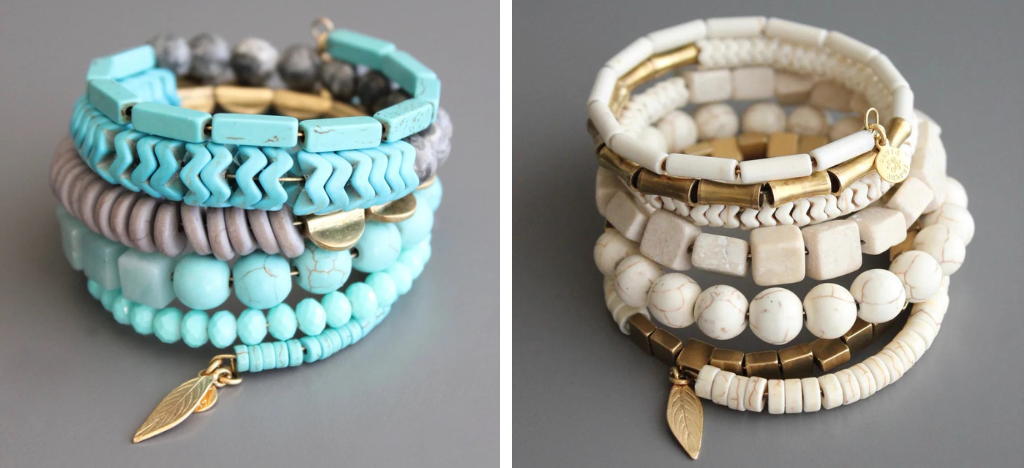 Enjoy the sand, the sea, and the sun while sparkling with elegance on your sandy strolls, creating unforgettable memories in style with ARTOSTYLE.
Discover the full collection of beach jewellery for women here.