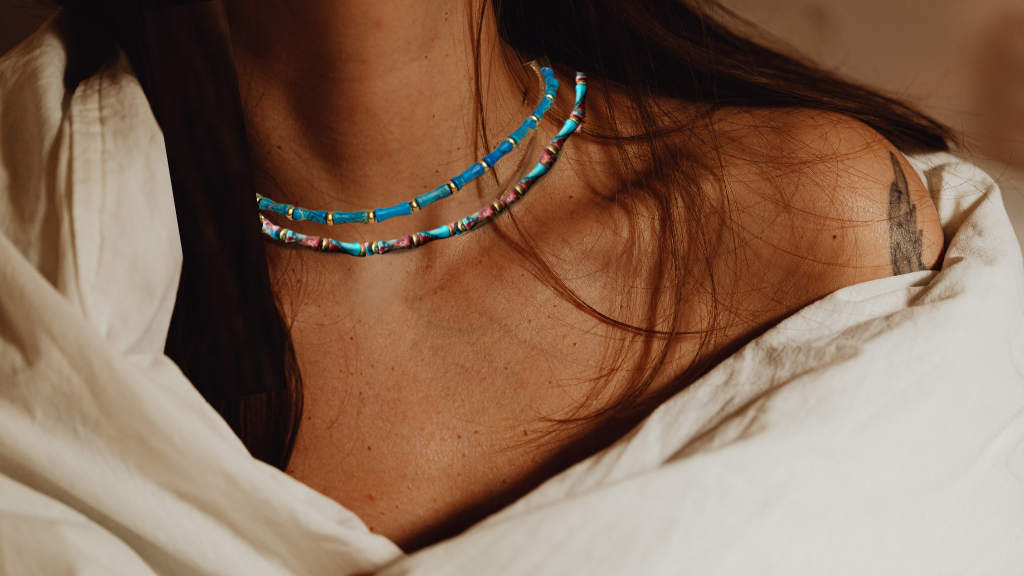 Jasper is an exquisite gemstone renowned for its rich and varied colours, patterns, and translucency. The stone's unique patterns, such as stripes, spots, and swirls, add a touch of intrigue and individuality to each piece, making jasper jewellery truly one-of-a-kind.
JASPER NECKLACES FOR WOMEN ON ARTOSTYLE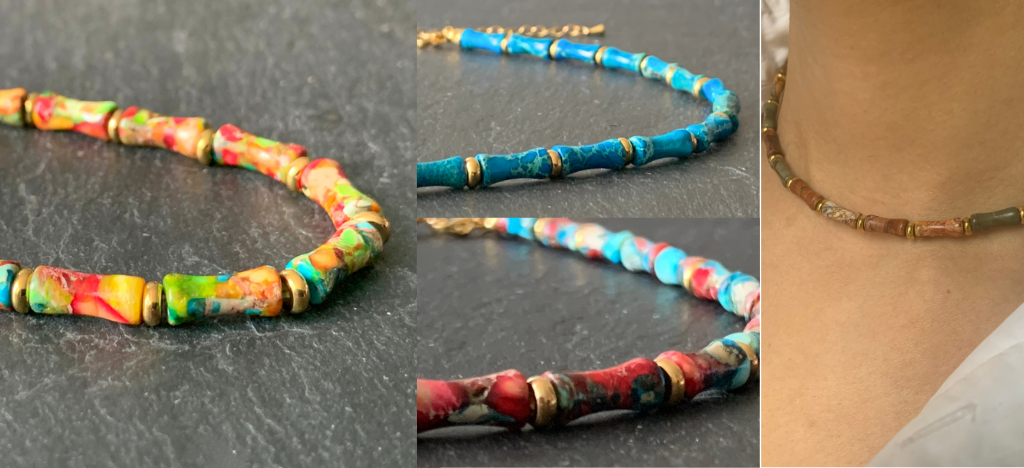 Fancy to own this fashion jewellery gem? Discover the beautifully crafted range of jasper necklaces for women at ARTOSTYLE. From the earthy tones of red and brown to the vibrant shades of green, blue, and yellow, the collection offers a wide palette of hues.
A jasper necklace is a versatile accessory that can elevate any outfit. Whether you prefer a casual bohemian look or a more polished and sophisticated style, there is a jasper necklace design to suit your taste. From bold statement pieces with multicoloured dyed imperial jasper to subtle jasper accent, you can find you style that complement your personal fashion sense.
This stunning gemstone not only has captivating aesthetics, but it is also believed to possess various healing properties and positive energies. It is often referred to as the "Supreme Nurturer" due to its grounding and stabilizing effects.
By wearing a jasper necklace, you can tap into the inherent energies of the stone, empowering yourself and embracing these qualities in your daily life.
A jasper necklace makes a thoughtful and meaningful gift for yourself or a loved one.
Whether for a birthday, anniversary, or any special occasion, gifting a jasper necklace shows that you care and wish to bestow the wearer with the beauty and benefits of this extraordinary gemstone.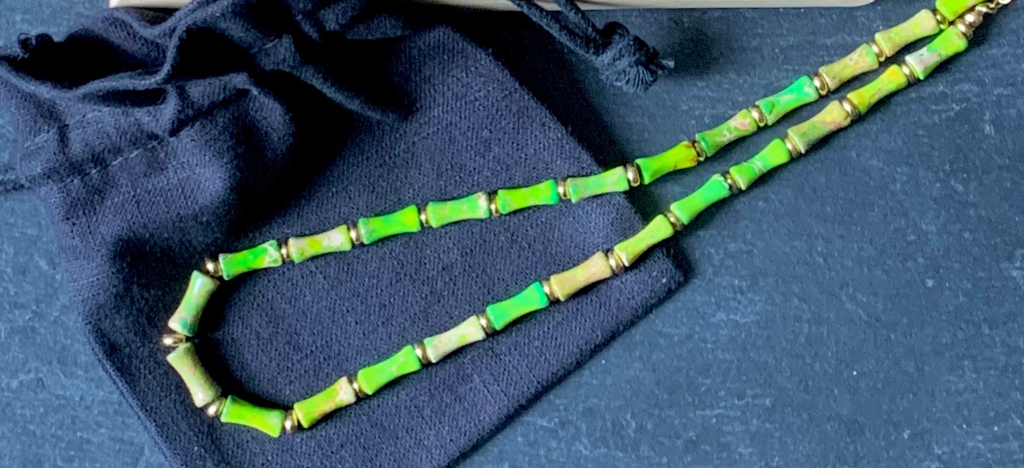 Jasper harmonizes well with other gemstones and pairs beautifully with both silver and gold metals, allowing for a range of choices to match personal style preferences.
Discover the best jasper necklaces for women here.