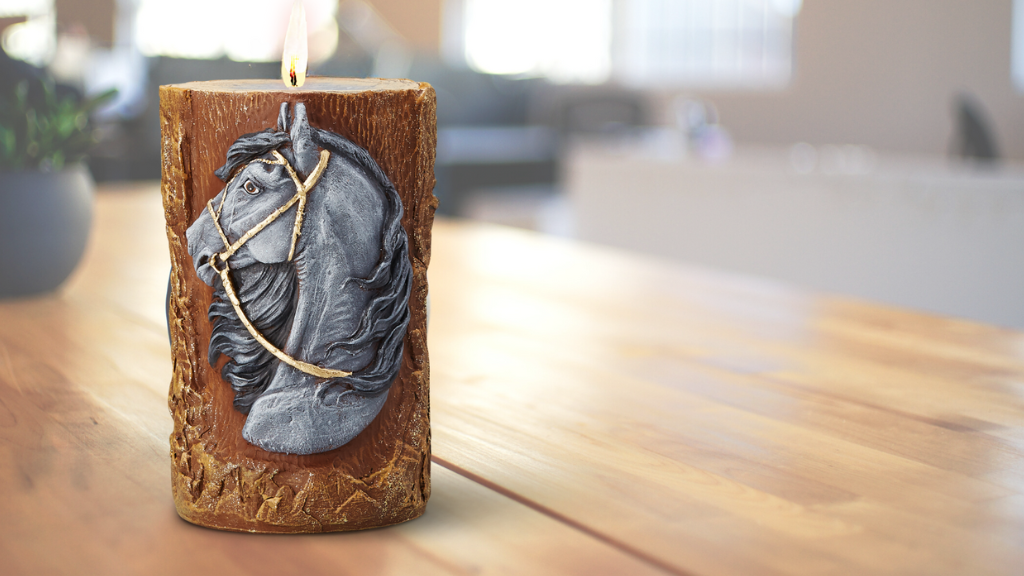 Are you crazy about horses and love a cosy vibe at home? Well, we've got something awesome for you – the designer horse-inspired sculpted candles!
ARTOSTYLE brings you the best art candles inspired by the majestic beauty and grace of these magnificent creatures.
GIDDY UP FOR THE COOLEST GIFT EVER!
WHITE HORSE TOTEM CANDLE and GREY HORSE TOTEM CANDLE showcase the finest craftsmanship and design. Each candle is a testament to the passion and dedication of the artisans involved, as they strive to capture the essence of these graceful animals in wax and flame.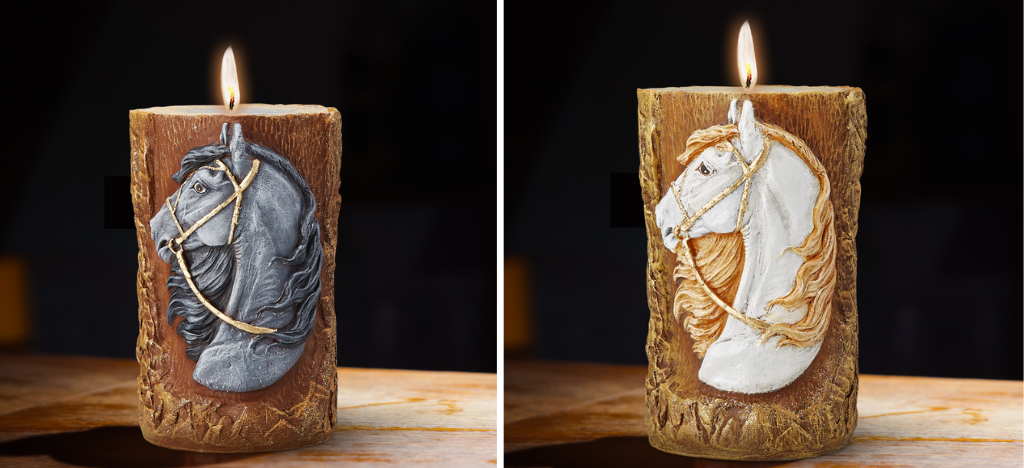 From the moment you lay eyes on these horse-inspired designer candles, you will be captivated by their sculptural beauty. The wood-effect totem style pillar candles feature a magical mare ready to ride in her golden bridle. Intricately carved and painted wax sculptures bring the horses to life in a stunning detail.
These art candles are designed to 'tunnel'. The candle will burn down the centre, while the exterior decoration remains intact and illuminated by the flickering flame inside.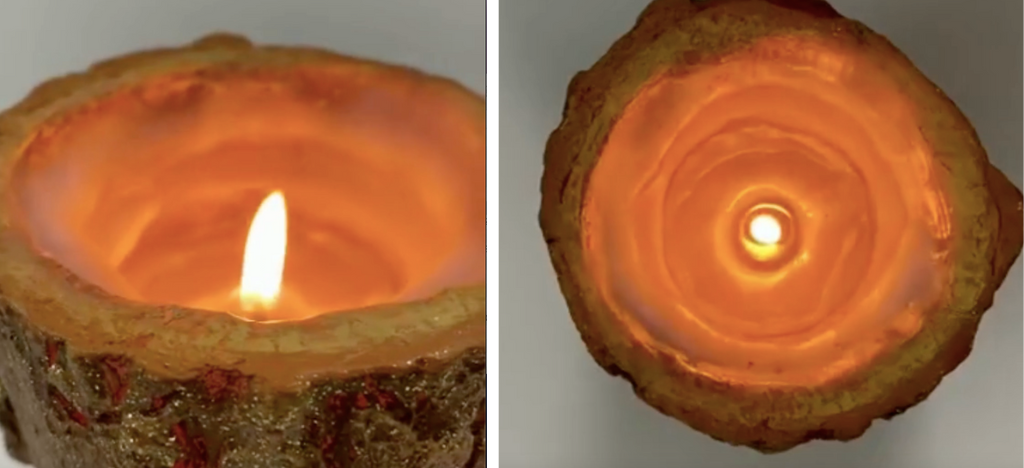 Horse-inspired sculpted candles carry symbolic meaning and represent personal attributes such as courage, resilience, and inner power. Lighting these candles can become a meditative ritual, allowing us to tap into the deeper meanings associated with horses and gain a sense of inspiration and guidance.
These designer candles have the unparalleled gifting potential Whether you're searching for the perfect present for a friend, a loved one, or even yourself, horse-inspired sculpted candles are guaranteed to elicit gasps of delight. They make an ideal gift for horse enthusiasts, equestrians, or anyone with an appreciation for the finer things in life. It's a gift that exudes thoughtfulness, sophistication, and a dash of whimsy—an impeccable choice for birthdays, housewarmings, or any occasion that calls for a touch of glamour.
In a world often filled with chaos and uncertainty, these beautifully crafted candles offer solace, tranquillity, and a touch of the extraordinary. They remind us that even in the flickering flames of a candle, there is artistry, there is beauty, and there is a story waiting to be told.
Discover the full collection of animal sculpted art candles here.