Art Deco jewellery emits an unrivalled elegance that has captivated lovers of this unique look for decades. This famous style continues to inspire and enthral jewellery connoisseurs worldwide with its geometric shapes, vibrant colours, and elaborate motifs. Look no further than ARTOSTYLE if you're looking for a reliable source of Art Deco jewellery. In this blog, we will delve into the enthralling world of Art Deco jewellery and introduce you to us and our impressive range that is sure to please your aesthetic requirements.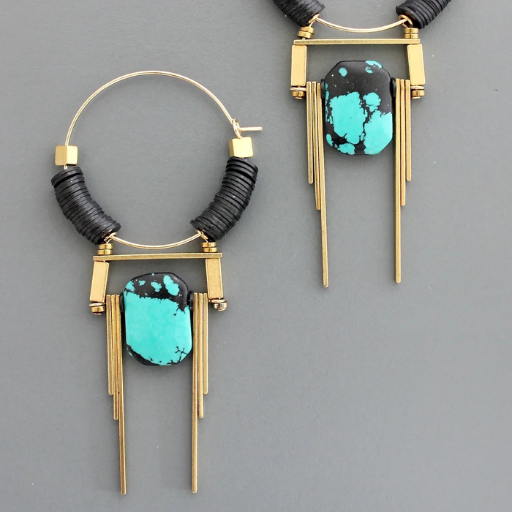 Understanding the Timeless Appeal of Art Deco Jewellery
Art Deco jewellery arose in the 1920s and 1930s as a response to the altering cultural landscape that followed World War I. Art Deco jewellery emphasised clean lines, symmetrical patterns, and an emphasis on clashing colours, and was inspired by technological developments, the Roaring Twenties, and global influences. Because of its ageless elegance and ability to elegantly compliment a variety of personal preferences, this particular style continues to enchant fans.
Exquisite Craftsmanship and Attention to Detail
Art Deco jewellery is known for its attention to detail and precise craftsmanship. This style is defined by intricate filigree work, bold gemstone settings, and superb workmanship. Each piece's artisanal quality reflects the devotion and talent of the artisans who create it. When looking for an Art Deco jewellery provider, look for one that prioritises craftsmanship and ensures the originality and quality of each piece.
ARTOSTYLE stands out as a prominent purveyor of superb Art Deco jewellery among the countless providers on the market. We curate a gorgeous selection that exhibits the essence of Art Deco aesthetics, with a commitment to preserving the integrity of this timeless style. Our skilled team carefully picks each piece, ensuring authenticity and superior craftsmanship.
Impeccable Collection
We have a large and diversified variety of Art Deco jewellery available to purchase, so there is something for everyone's taste and occasion. Our collection features the finest examples of Art Deco design, from dazzling diamond engagement rings to elaborate necklaces, bracelets, earrings, and more. We have a variety of solutions to fulfil your needs, whether you prefer the clean lines of geometric shapes or the glitz of vivid gemstones.
Uncompromising Quality
When it comes to investing in jewellery, we at ARTOSTYLE understand the importance of quality. We are dedicated to supplying our customers with jewellery pieces that are of the finest quality. Every piece in our collection is meticulously inspected to ensure its craftsmanship, originality, and longevity.
Exceptional Customer Experience
From start to finish, we believe in offering an amazing customer experience. Our experienced and courteous staff are committed to aiding customers in selecting the perfect piece that complements their individual style. Whether you're an experienced collector or a first-time buyer, ARTOSTYLE provides tailored help and knowledge to make your purchase a pleasurable and memorable experience.
Ease of purchase
Since the formation of our business, we have invested heavily not only into the range of luxury art deco jewellery ranges we have available, but also our online store. Locating and then ordering the jewellery you want from us is both hassle-free and secure. Once we have received confirmation of your order, we will have your care packaged jewellery dispatched and with you quickly.
With its timeless elegance and exquisite patterns, Art Deco jewellery continues to amaze jewellery connoisseurs. When looking for a trustworthy provider, ARTOSTYLE has a great collection that captures the spirit of this renowned design. We guarantee that every piece you acquire will be a beloved asset, embodying the enduring charm of Art Deco, thanks to our commitment to superb craftsmanship, uncompromising quality, and outstanding customer service. Discover the ideal Art Deco jewellery item you want and revel in the grace of a bygone period.
We hope you find everything you are looking for via our online store, however, if you have any questions about the range of unique and stunning art deco jewellery pieces that we have available, then please do not hesitate to get in touch. You can get in touch by sending us a message via our online form and once received, we will reply to you.
Make ARTOSTYLE your number 1 choice as your art deco jewellery provider in the UK!