Illuminate Your Space: Top Tips for Choosing the Perfect Candle for Your Home
Candles have long been cherished for their ability to create a welcoming ambiance in any setting. Whether you're throwing a dinner party, resting at home, or simply adding a touch of elegance to your decor, the correct candle will make all the difference. With so many possibilities, it's crucial to know what to look for when buying a candle for your house. We'll give helpful hints in this blog post to help you make an informed selection and find the best candle for your style, ambiance, and tastes.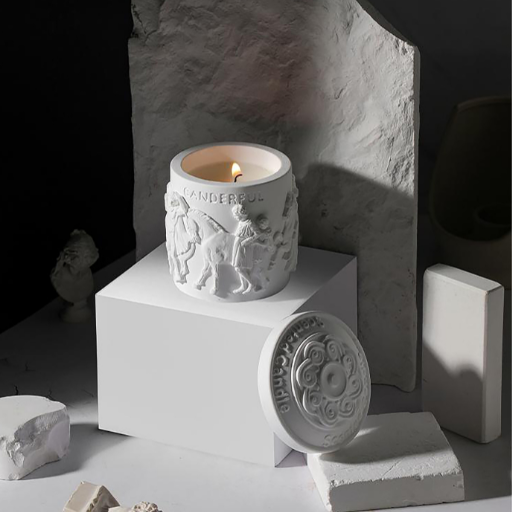 Consider the purpose
Before you begin your candle purchasing adventure, you must first determine why you need the candle. Are you seeking for a fragrance that will help you relax in your bedroom or one that will improve your dining experience in your kitchen? Identifying the purpose will assist you in narrowing your options and making an appropriate decision. Aromatherapy candles with lavender or chamomile aromas are relaxing, whereas citrus or herbal perfumes can energise your workstation.
Choose the right style and shape
The size and shape of the candle can have a big impact on how it looks in your room. Larger candles work well as centrepieces, whereas smaller candles can be utilised to create a cosy alcove or put on shelves. Tapered candles are ideal for sophisticated dining table settings, whilst pillar candles have a longer burn life and can be used to create a focal point. Consider the size and shape that best meets your requirements and matches your current design.
Assess the burn time and wax quality
When choosing a candle, it is critical to consider the burn time and wax quality. Choose candles made of high-quality, non-toxic ingredients. These alternatives burn cleaner and longer than paraffin candles, making them a safer and more environmentally friendly option. Check the candle's estimated burn time to ensure it meets your requirements. Longer burn periods are perfect for events that demand a lot of light.
Examine the fragrance options
Fragrance is essential in establishing the right environment in your home. Consider scents that are both personal to you and suit the ambiance you want to create. Floral aromas like rose or jasmine can be romantic, while fruity scents like citrus or berry can be energetic. Woodsy or herbal smells create a cosy, natural atmosphere. It is also critical to ensure that the aroma does not overshadow the general ambience.
Focus on safety and sustainability
When selecting candles for your house, consider safety and sustainability first. Choose candles with lead-free cotton wicks since they burn cleaner and lower the chance of pollutants being emitted into the air. To reduce waste, look for candles in reusable or recyclable packaging. Consider shopping from businesses that prioritise sustainable practises and use materials obtained responsibly.
Choosing the right candle for your home is an art that can elevate your living space and create an inviting ambiance. By considering the purpose, size, shape, burn time, fragrance, and safety features, you can make an informed decision that aligns with your preferences and lifestyle. Remember to explore different options, experiment with scents, and have fun while selecting candles that reflect your personal style. With the perfect candle illuminating your space, you'll create an atmosphere that envelops you in tranquillity, warmth, and elegance.
Who are we?
Here at ArtoStyle, we are proud to be a long-term provide of stunning candles that exude the utmost in elegance in any home setting and have also been made with sustainability in mind. If you are looking for attractive candles with long burn times, that really do deliver the WOW factor, then we know from the previous feedback received, that you won't be disappointed with opting for us.
Ordering online is both hassle-free and secure. Once we have received confirmation of your order, we will have your candles dispatched and with you quickly as we know you won't want to wait long to received them and start enjoying them around your home.
Would you like more information about the range of candles we have available to purchase to online? If so, then please do not hesitate to get in touch. You can send us a message via our online form and once received, we will reply to you.
Look no further than ArtoStyle for stunning candles online!