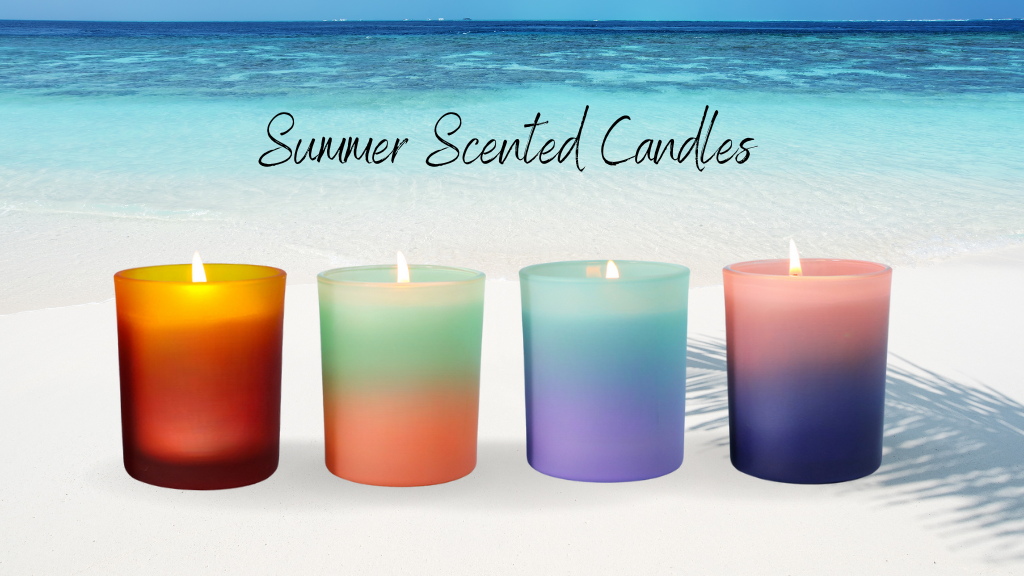 Can you feel the summer vibes in the air? We sure can! And what better way to embrace the sunny season than by filling your space with the tantalizing aromas of summer scented candles? These little jars of joy have the power to transport you to beachside retreats, tropical paradises, and blooming gardens, all from the comfort of your own home. So, grab your sunglasses and let's dive into the ultimate guide to summer scented candles, where we'll explore a world of delightful fragrances that will make your heart (and nose) skip a beat!
FROM OCEAN BREEZES TO FRUIT SWEETNESS: ECO-FRIENDLY SCENTED CANDLES AT ARTOSTYLE
Summer is a magical season, and our eco-friendly scented candles are here to bring that magic into your home from our candle store UK.
Each candle is encased in a gradient frosted glass jar, creating a mesmerizing visual effect. The smooth transition of colours, from light to dark or vice versa, adds an element of sophistication and elegance to your decor.
Our scented candles are consciously created with eco-friendly practices in mind.
Each candle is carefully handcrafted using premium natural material, such as plant soybean wax, and infused with essential oils. These natural ingredients ensure a clean and pure burn, free from harmful toxins, allowing you to indulge in the fragrances without any compromise on your well-being.
Furthermore, our scented candles also have a long-lasting and consistent aroma thanks to excellent fragrance-holding capabilities of plant soybean wax.
Each time you light a soybean wax candle, you can enjoy a rich and enticing scent that permeates your space, creating an immersive and delightful ambiance.
Beach Bonanza:
Calling all beach bums and ocean lovers! If the mere thought of sandy shores and crashing waves sends your heart aflutter, then beach-inspired scented candles are your perfect match. Picture yourself lying on a hammock, the scent of salty sea air swirling around you. Choose OCEAN SCENTED CANDLE infused with hints of marina aromas, sea salt and driftwood, and let it transport you to your favourite seaside destination, even if you're miles away.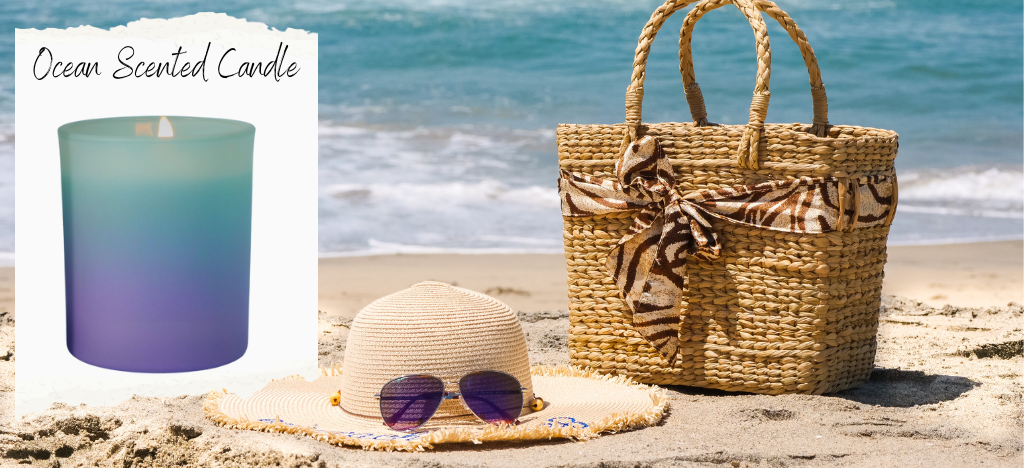 Fruity Fiesta:
Ready for a fruity explosion of scents? We're talking about candles that pack a punch with luscious citrus, succulent berries, and tropical fruits galore! Imagine biting into a juicy watermelon or savouring a tangy slice of pineapple. Now, imagine those mouth-watering aromas filling your room. Yep, that's the power of WIND IN SUMMER SCENTED CANDLE.
So, go ahead and light up a candle with notes of nectarine, cherry, and lychee, and get ready for a fruity fiesta that will make your taste buds tingle!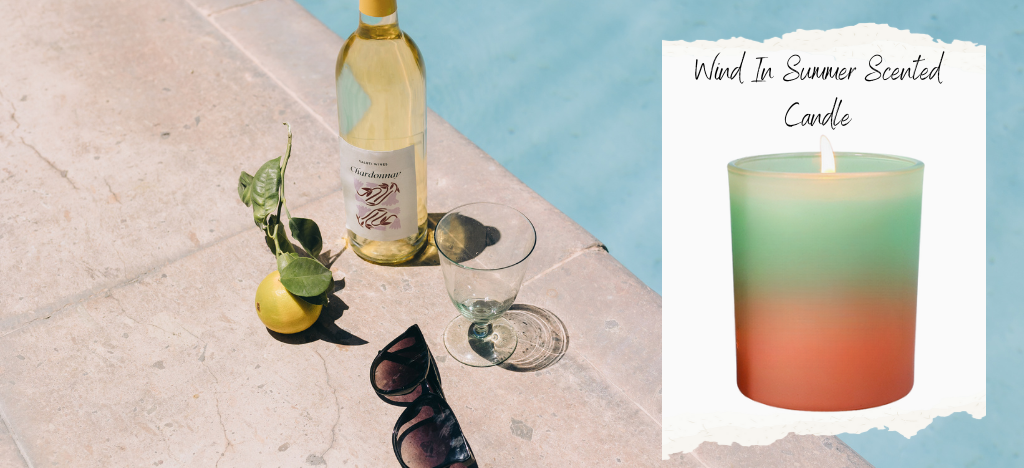 Floral Fantasia:
For those who appreciate the beauty and elegance of flowers, floral scented candles are the way to go. Close your eyes and envision strolling through a fragrant garden, surrounded by blooming flowers in every shade imaginable. Now, bring that experience to life with a DESERT ROSE SCENTED CANDLE infused with the delightful aromas of rose, geranium and patchouli. This candle will whisk you away to a floral wonderland where you can bask in the sweet, delicate scents of summer.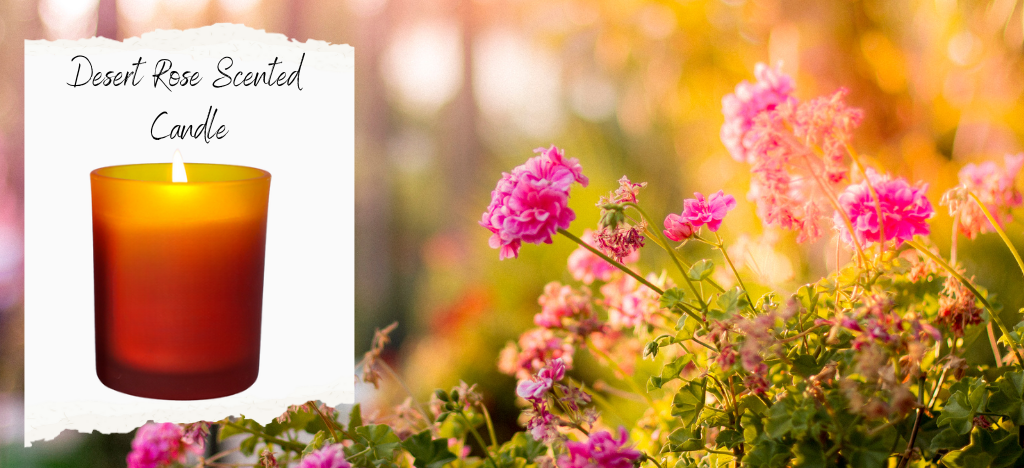 Sunshine Serenade:
When summer arrives, so does an infectious energy and a feeling of pure bliss. Capture that sunshine spirit with a MIDSUMMER NIGHT SCENTED CANDLE that radiates warmth and happiness. It is infused with sunny notes like vanilla, apple and orchid. This candle will envelop your space with a cosy, uplifting glow, turning any day into a summer celebration.
Ah, the wonders of summer scented candles! From beachy breezes to fruity explosions, from floral gardens to sunshine serenade in a jar, these candles have the power to transform your space into a summer paradise. So, go ahead and embrace the season with these delightful aromas that will tickle your senses and bring a smile to your face. It's time to let the summer in a jar light up your world and create memories that will last long after the season fades away.
Happy candle hunting!
Discover the full collection of the best scented candles UK offers here.