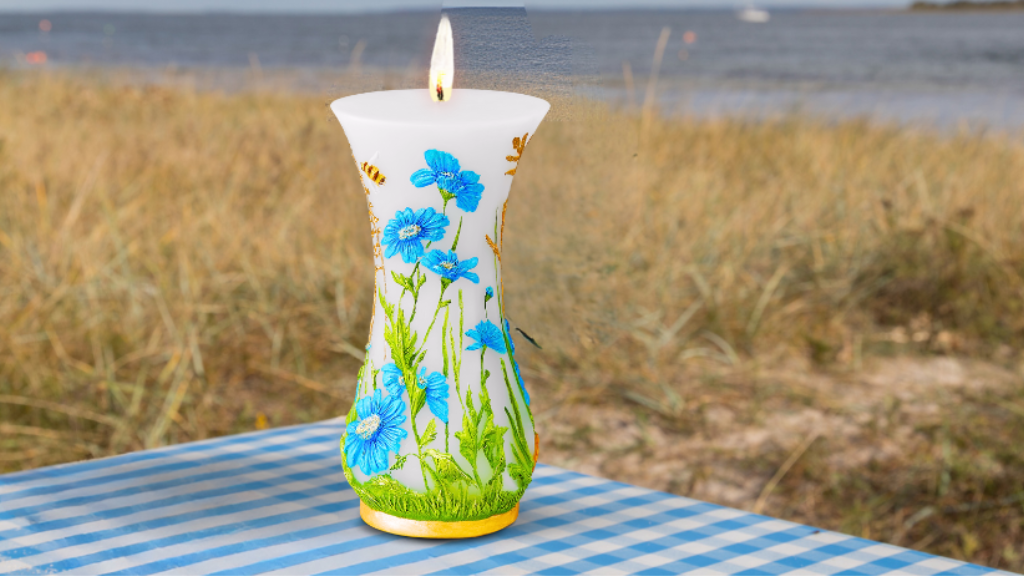 Cottagecore aesthetics embody a nostalgic and romanticized vision of rural life, evoking a sense of simplicity, tranquillity, and harmony with nature. Inspired by traditional cottages, pastoral landscapes, and rural activities, cottagecore decor celebrates the beauty of the countryside and the slower pace of a bygone era.
One of the elements that perfectly captures the essence of this interiors style are floral patterns. Whether on wallpapers, fabrics, or decorative accents, blooming flowers bring the beauty of the outdoors inside, adding a touch of whimsy and femininity.
And what can be more visual appealing than candles shaped in floral designs that create captivating accents in cottagecore décor?
THE BEST ART CANDLES IN COTTAGECORE AESTHETICS
Take your cottagecore décor to the next level with the bespoke range of hand poured art candles from "Blossom Garden" collection.
Those designer candles emulate the delicate petals and intricate designs of real flowers to infuse your space with the beauty of blooming blossoms year-round.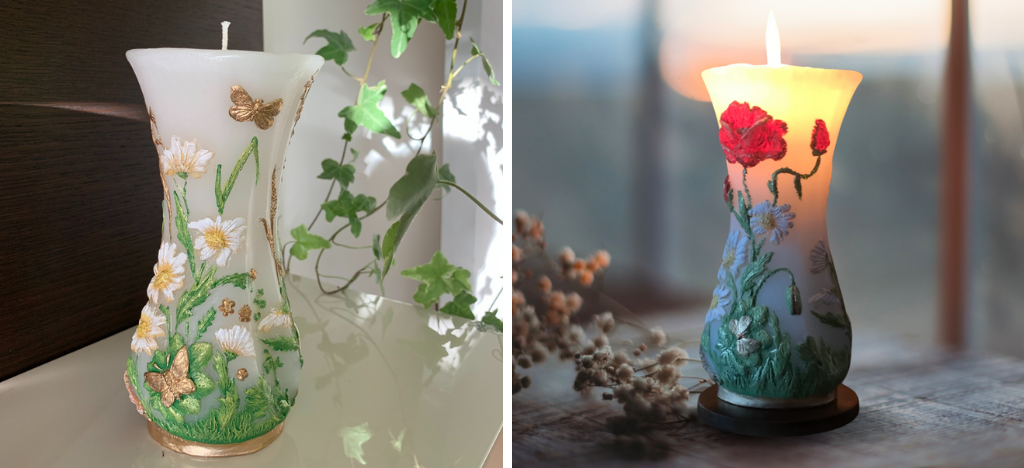 A tall, vase-shaped POPPY VASE CANDLE is decorated with red poppies, accompanied with delicate daisies and butterflies. As the wick burns down inside to form a tunnel, it will light the poppies with a golden glow – reminiscent of a warm summer day. The effect is truly mesmerizing. The flickering flames dance through the delicate petals, casting enchanting shadows and infusing the room with a warm and inviting glow. The result is a space that feels serene, cosy, and filled with the magic of nature.
WILDFLOWER VASE CANDLE is another fabulous alternative to a traditional pillar shape candle. This sculptural take on the floral favourite is easy to mix with your cottagecore decor or to pair with a bouquet of fresh flowers.
Whether placed on a mantelpiece, nestled on a dining table, or scattered throughout a room, these handmade fancy candles serve as exquisite focal points, invoking a sense of enchantment and tranquillity.
Discover the full collection of flower sculpted candles here.