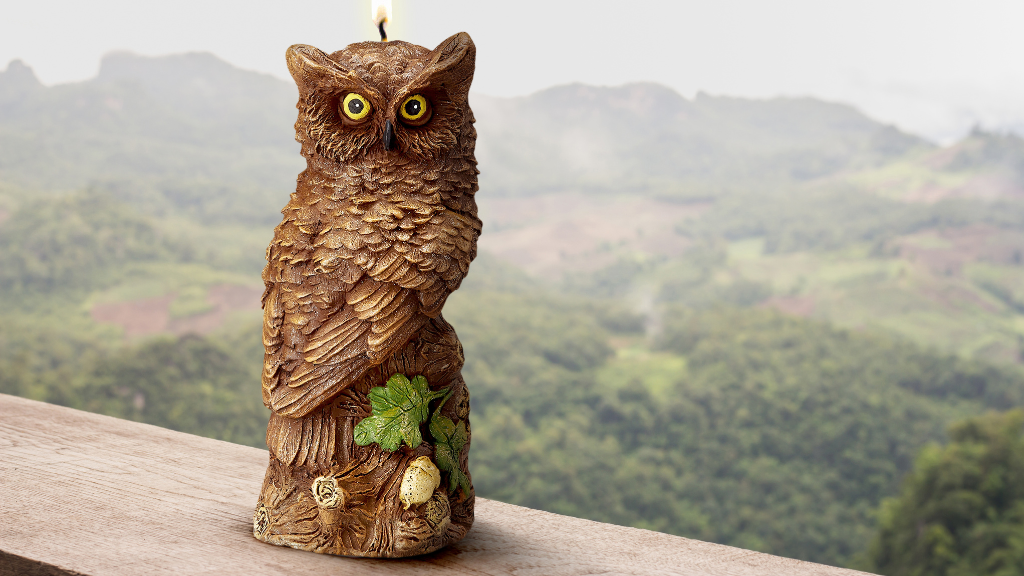 OWL DECOR. A BIRD TO INSPIRE
In both the natural and spiritual worlds owls with their unique traits and abilities are considered influential and inspiring birds. In most cultures those amazing creatures are associated with good fortune. For example, Japanese believe that owls are lucky omens, and in the United States, they are symbols of wisdom – the "wise old owl" as they say in America.
In classical Mediterranean cultures owls have the image as a protector, and thanks to their ability to see in the dark they also emphasize intuition and insight.
Those powerful qualities and their spiritual significance make owl one of the most popular birds in home décor.
If you are an owl lover then look no further than our handmade series of owl-crafted decorative candles from "INTO THE WILD" collection. This collection features a bespoke range of luxury candles from our Candle Shop UK.
THE FABULOUS COLLECTION OF ART CANDLES FOR OWL LOVERS
The most popular Snowy Owl Candle is inspired by Hedwig, a snowy owl who was the companion and the letter carrier of the famous fictional wizard Harry Potter.
https://harrypotter.fandom.com/wiki/Hedwig
This beautifully crafted owl with a piercing gaze is adorned with sumptuous ruffled feathers.
Its height is 20 cm and it has a big personality ideal for decorating any mantel or console.
A Tawny Owl Candle is another gorgeous art candle. It will look striking against accessories in natural materials and add a stylish accent to your home décor. This decorative luxury candle will bring good energy with a touch of mystery the nocturnal bird evokes.
Elegant and beautifully handcrafted, it is never out of style.
Snowy Owl and Tawny Owl totem style pillar candles are a great option for those who opt for the rustic interior design. Both wood-effect handmade candles are skillfully crafted and have natural lifelike appeal. These pillar candles are designed to 'tunnel' – they will burn down the centre, while the exterior decoration remains intact and illuminated by the flickering flame inside.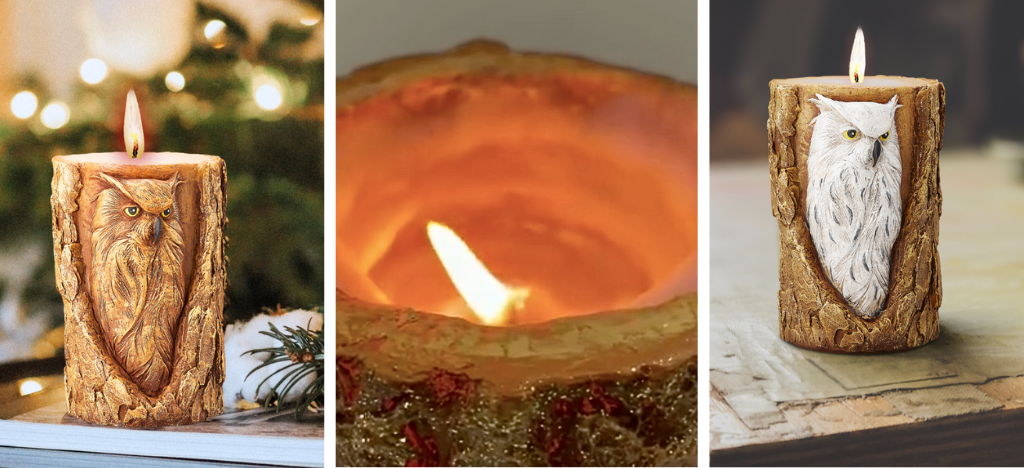 Discover the full collection of "INTO THE WILD" here.