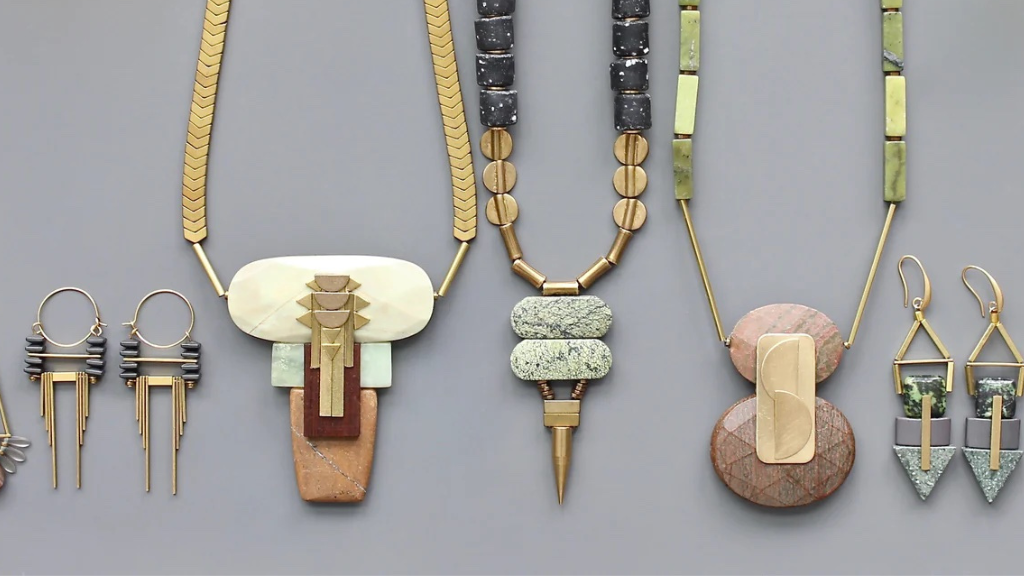 Welcome to the world of David Aubrey, a brand that embodies the essence of exquisite artistry and timeless elegance.
The exceptional craftsmanship and stunning designs have made David Aubrey a coveted brand being sold in Japan, Dubai, South America, Australia, and across Europe. All pieces are handcrafted in the U.S. by skilled artisans who share the designer's passion for quality and originality.
DAVID AUBREY'S COLLECTION OF EARRINGS, NECKLACES AND BRACELETS FOR WOMEN
Every jewellery collection is meticulously crafted with an array of raw materials, including plated and oxidized brass and white metal, semiprecious stones, vintage glass beads, Indian handmade glass beads, acrylic, and carved bone.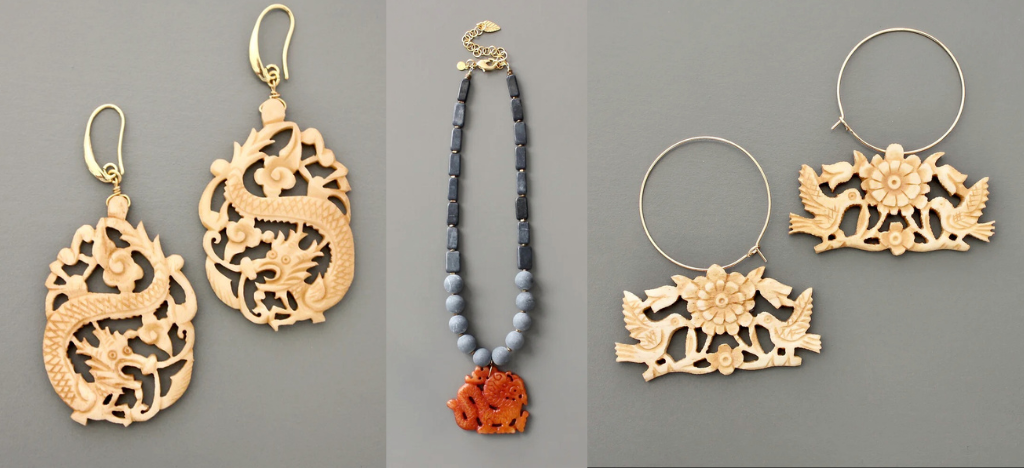 Bone Hoop Earrings, Dragon Pendant Necklace
Each piece tells a story, drawing inspiration from nature, cultures around the world, and the vibrant energy of everyday life. From statement necklaces adorned with vibrant gemstones to delicate earrings that effortlessly elevate any ensemble, this jewellery is designed to make a lasting impression.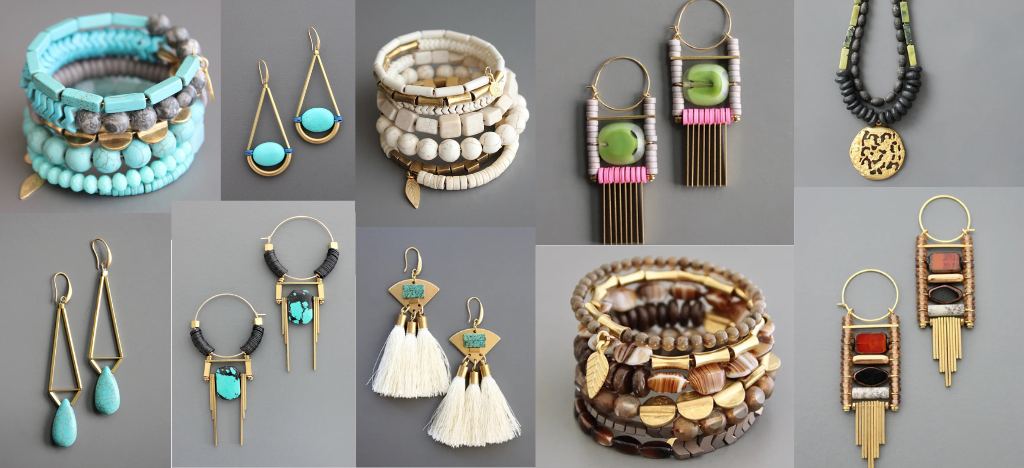 Whether you're attending a glamorous event or simply adding a touch of elegance to your everyday attire, David Aubrey offers diverse designs to suit every occasion and style. We have thoughtfully selected a range of earrings, necklaces, and bracelets to provide you with options that allow you to express your unique personality through the jewellery.
Indulge in the artistry. Embrace the elegance. Welcome to David Aubrey.
Discover the full collection here.