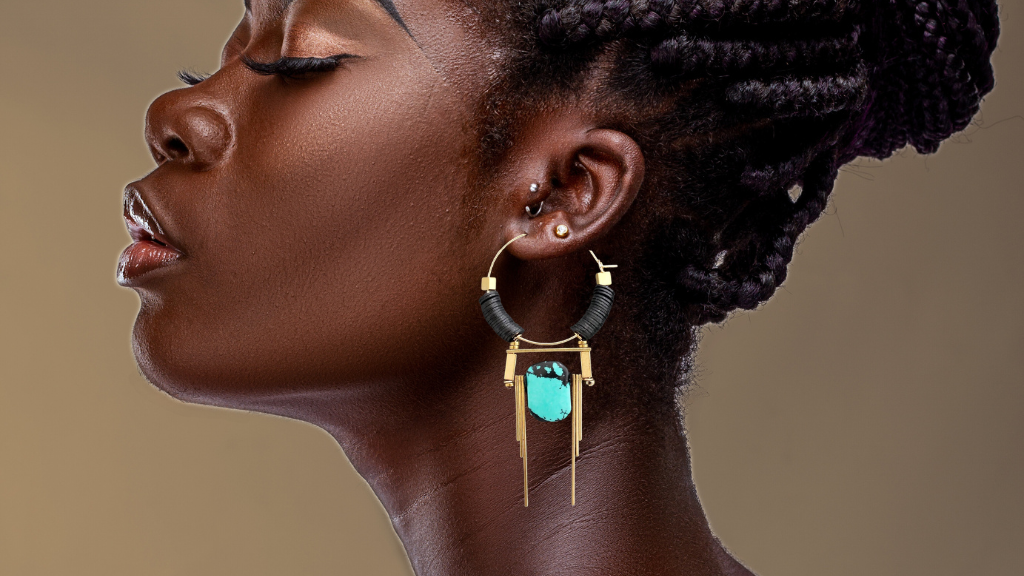 Hoop earrings. Just the mention of them brings to mind an image of effortless style, a touch of glamour, and an instant upgrade to any outfit.
One of the reasons hoop earrings have remained so popular is their incredible versatility. They effortlessly transition from casual to formal, from day to night, and from laid-back to glamorous. Whether you're rocking a T-shirt and jeans or dressing up for a special occasion, hoop earrings add that extra touch of flair, elevating your entire look. With their ability to adapt to any style or occasion, it's no wonder they've become a go-to accessory for fashion enthusiasts around the world.
But the popularity of hoop earrings isn't solely about aesthetics and their versatility.
There's a certain aura of confidence and empowerment that comes with wearing them. Hoops have long been associated with strong, independent women who exude charisma and self-assurance. They have become a symbol of female empowerment and a statement of personal style. From pop icons to trailblazing fashionistas, many influential women have embraced hoop earrings as a signature accessory, further cementing their popularity and iconic status.
BEYOND THE BASICS: THE BEST HOOP EARRINGS FOR WOMEN ON ARTOSTYLE
Gone are the days when hoops were simply subtle accessories. Today, they've become larger than life, making an unforgettable impact.
From small and delicate hoops that hug the earlobe to oversized statement hoops that demand attention, there's a hoop earring for every taste and preference on ARTOSTYLE. Our collection offers unconventional designs of hoop earrings that defy expectations and challenge traditional notions of what hoop earrings should look like. Think geometric shapes, spikes, gemstones, studs, or even bone. These earrings push the boundaries and embrace an edgier aesthetic that adds an instant dose of attitude to your ensemble.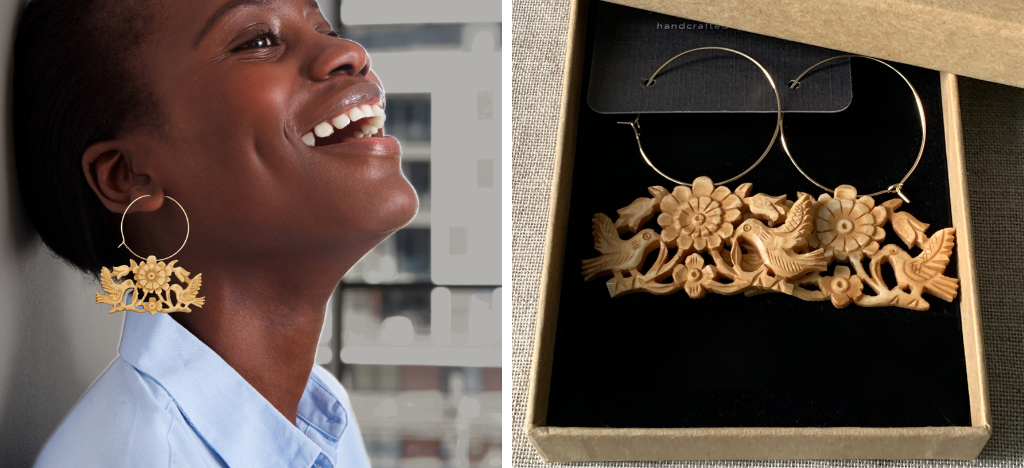 If you are "an oversize hoops" girl, then the beautifully crafted BONE HOOP EARRINGS are your ultimate choice. These earrings embody the spirit of tradition, heritage, and artistic expression.
The natural tones and patterns of bone create a captivating visual appeal. From creamy ivory to warm earthy hues, each earring showcases the inherent beauty of the bone material, making them a versatile accessory that can be paired with a variety of outfits.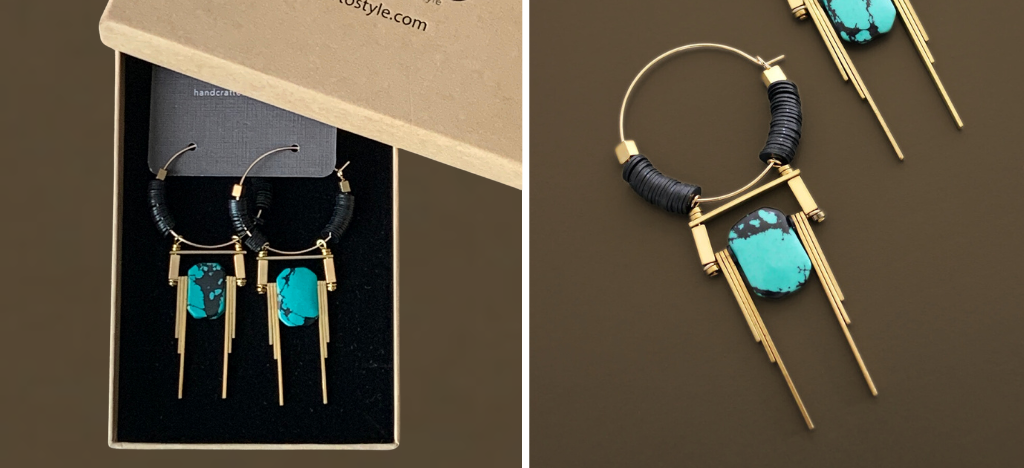 Looking to add an element of rebelliousness and attitude to your jewellery collection? Then go for edgy ART DECO TURQUOISE HOOP EARRINGS​.
These attention-grabbing beauties demand to be noticed from a mile away.
They exude a fearless confidence that sets you apart from the crowd. They are a bold accessory that instantly amps up your entire look, adding an extra touch of sophistication and glam.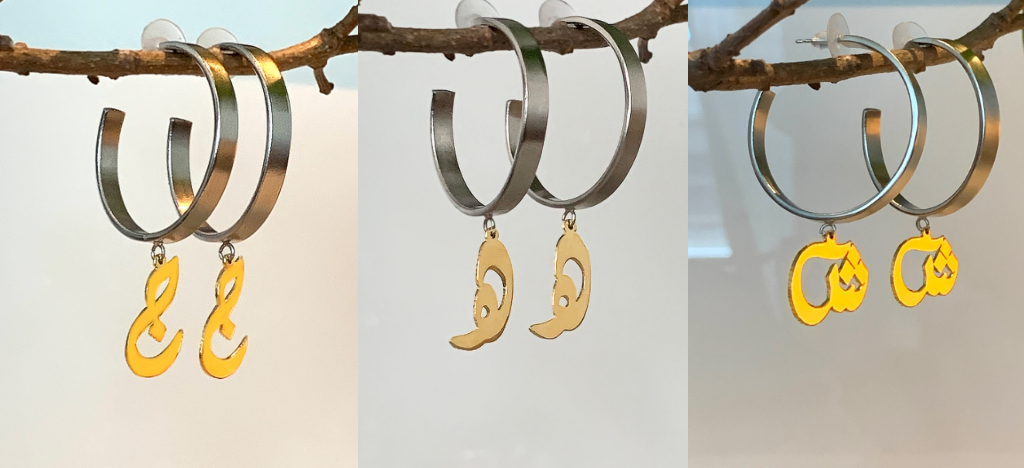 Get ready to turn heads and make a serious style statement with our oversized HOOP SHAPED EARRINGS featuring Arabic letters.
These stunning hoops are all about breaking the rules and embracing your unique style.
Crafted with utmost skill and artistry, these earrings pay tribute to the ancient art of Arabic Calligraphy, adding a distinct touch that sets them apart and makes them truly exceptional.
Whether you're a trendsetter or just someone who loves to rock a bold accessory, these hoops are here to take your fashion game to new heights.
So, next time you want to add that extra touch of style and sophistication, remember that a pair of hoop earrings is just what you need to make a fashion statement that stands the test of time.
Discover the full collection of uniquely crafted hoop earrings for women here.