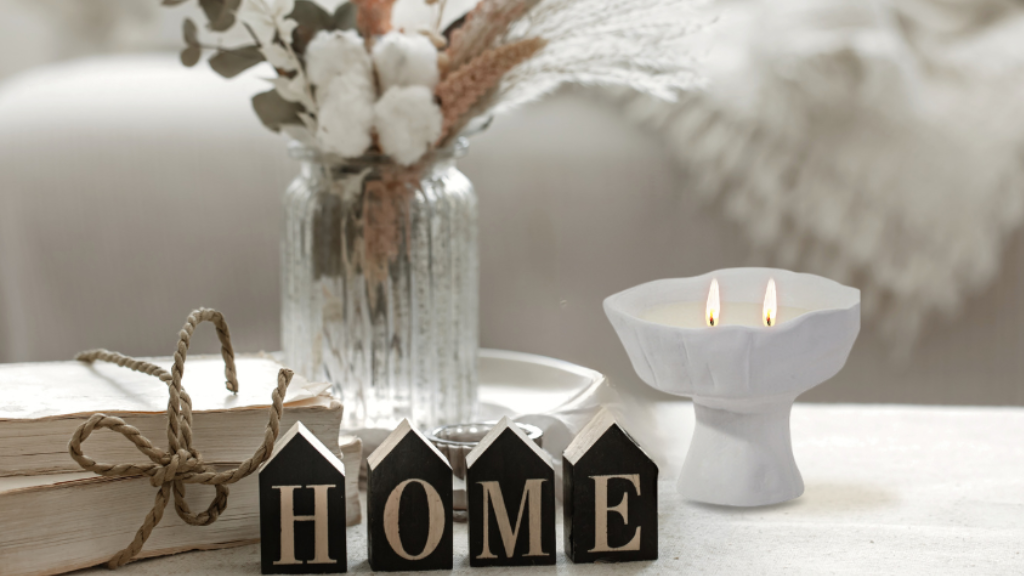 A simple white jar candle is a beautiful basic that is found flickering softly in many of our homes.
But they do not need to be basic. There are white luxury candles UK interior decorators delight in – rich with sculptural detail and enchanting scent.
Cosy, minimalist, sophisticated, or statement – white candles suit a variety of design schemes. A collection of white candles with a mixture of textures can be stunning, as the light playing across the varied surfaces adds dimension to your display of designer candles.
Scent is a wonderful addition and can heighten the powerful symbolism of a white candle.
If these jar candles are chosen to evoke purity, you might find a clean, summery scent has an emotional resonance. For times when a white candle symbolises hope, a warm and comforting scent may connect with you.
Here are three ideas to inspire your interior décor:
ORGANIC AND ELEGANT SCENTED CANDLES
This minimalist candle design from Candles Galore offers a simple, organic form with a British Pear Freesia scent.
The design of the Scented Candle In Irregular White Jar celebrates its sculptural quality and incorporates a stem to create a modern candlestick shape.
These luxurious white jar candles are fabulous as a table centrepiece. We particularly like to group them in threes to create a harmonious display.
Add some simple greenery from the garden to complement the restorative floral scent and finish the look.
VINTAGE THEMED LUXURY CANDLES UK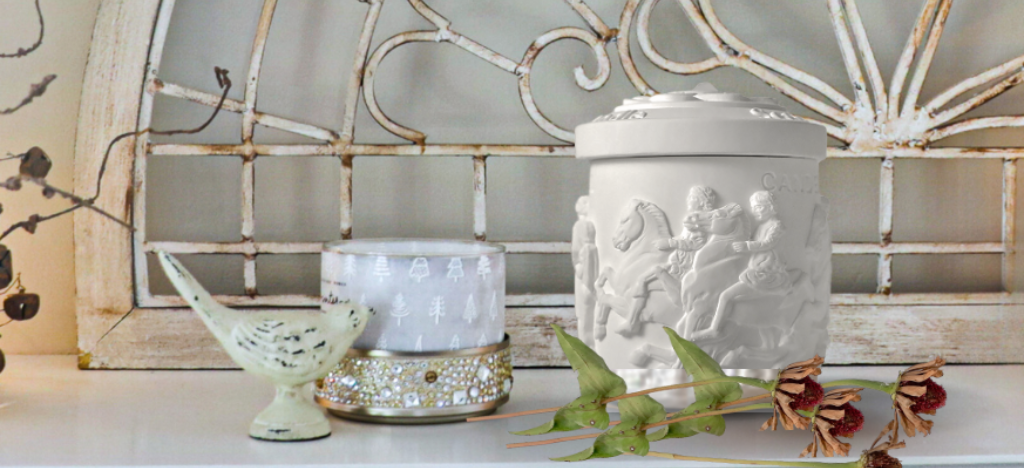 This Scented Candle In A Vintage Plaster Jar is decorated with pastoral scenes of figures and horses that suggest a mythical story. These designer candles would be equally at home in a cottage-style interior or a classically inspired room, and the inviting Golden rain scent offers a warmth and spicy fragrance.
This candle would be a peaceful addition to your favourite reading nook or among your favourite antiques on a sideboard.
CHARMING AND UNUSUAL DESIGNER CANDLE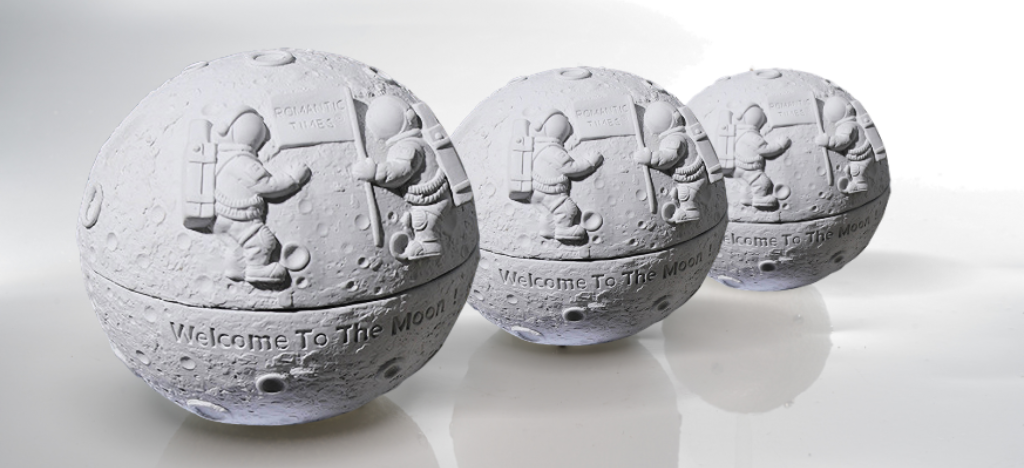 The Welcome to the Moon candle is a quirky approach to the traditional white jar candle and would be a magical addition to any room. We enjoy it as a soothing addition to the bedside table or inspiring us in the office.
This piece is available in white and grey, and suits almost all modern colour schemes. The scents may help you choose your favourite – the white version carries the Ebony scent, with a dark smoky sweetness. The grey offers a Black Opium fragrance which has more floral notes.
Discover the full collection of Candles Galore" here.