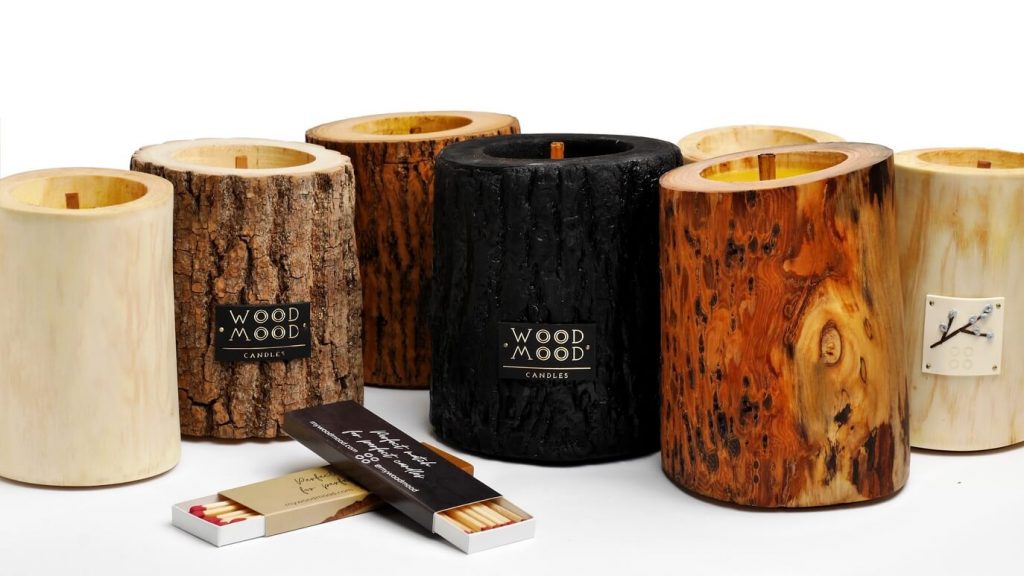 WHY ARE WOODEN CANDLES SO COOL?
Amazing and natural, without any artificial or harming materials in the composition – the kind that surprises and inspires. WOOD MOOD is all about environmental friendliness. In 2019, WOOD MOOD developed the original design for reusable wooden candles and wax refills, and patented it. With this unique concept, they became the global pioneers in creating reusable wooden eco-friendly candles.
Wood is the oldest natural building resource used by the humankind, and also the most environmentally-friendly green ecological material.
Processing wood releases less carbon that can be otherwise harmful to the environment and our health.
WOOD MOOD's commitment to sustainability extends to every aspect of the business, including minimizing the use of plastic in both packaging and products
Natural essential oils sourced from certified suppliers in the US and Europe create a harmonious balance between fragrance and atmosphere.
The intensity of each fragrance blend is carefully chosen and adjusted to create a soothing and inviting ambience.
If you want to help environment, choose from our beautiful eco-friendly collection of WOOD MOOD scented candles – for your home and soul!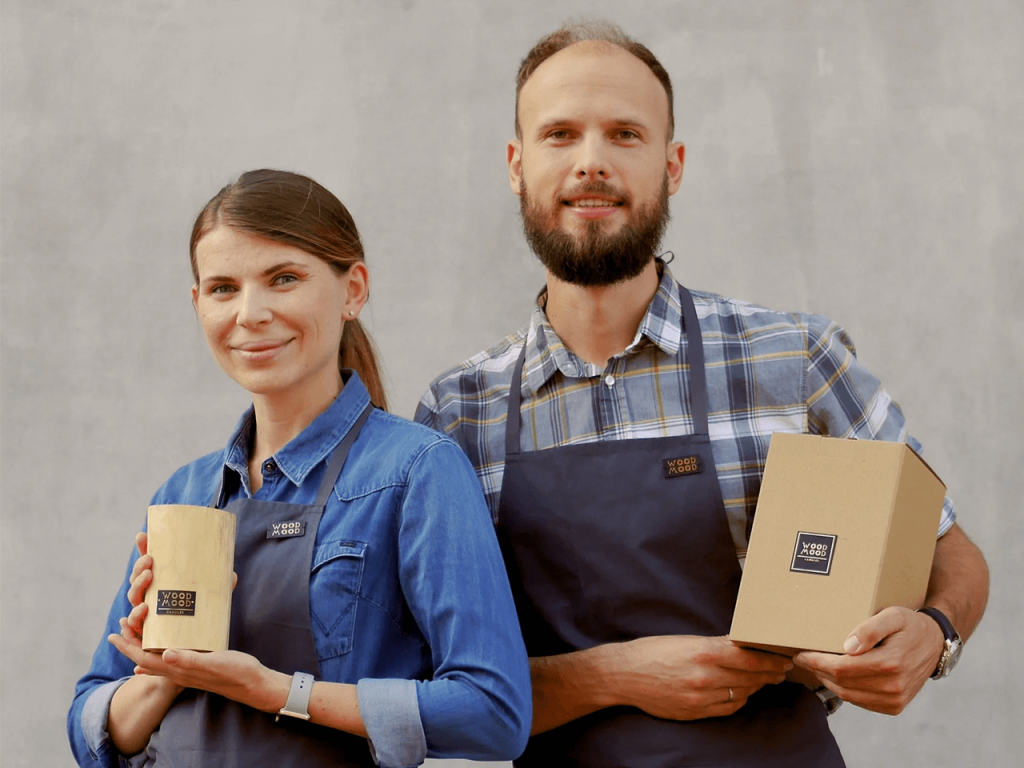 BIOPHILIC INTERIORS – CONNECTION WITH NATURE
As sustainability becomes more important, the biophilic design principles continue to grow in popularity within the field of contemporary and modern design. Wood remains the main decorative element for the home and office environments as it enhances the ecological and natural beauty of the interior ambience.
Incorporation of the wood element into interior décor has become an essential and inevitable trend.
Although wood carvings have a rustic and modern appearance, they resonate on an emotional level and create the feelings of warmness, nostalgia and charm.
If you're looking for a rustic wooden concept to bring nature into your living space, Rocky series which are one of the most popular WOOD MOOD collections whereby the candle is made through the preservation of the bark, will be your perfect choice.  Eco-friendly Rocky candles embody the Hygge philosophy and create a natural coziness with their warm scent of beeswax and coniferous essential oils. 
Rocky Patio, with its wide diameter that allows for more light and burns longer, is a great center piece for your coffee table or a summer patio. A crackling sound of the wooden wick mimicking a fireplace with the warm glow of the flame creates a relaxed atmosphere especially in the evening when you're curling up with a book and a cup of tea, or watching your favourite series.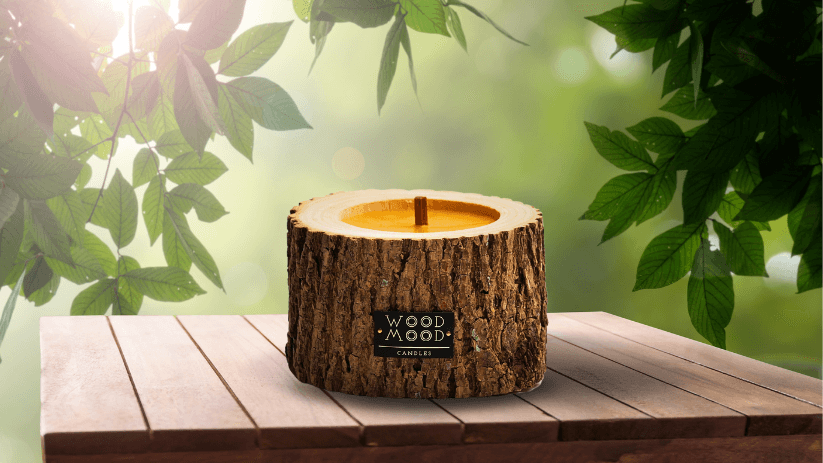 For those who prefer a luxe and minimal design, the luxury candles from Volcano series , WOOD MOOD are the ultimate choice as they offer the perfect combination of chic and unique artistic beauty by both its design and technical execution. Each Volcano candle undergoes "consecration" through the flame. The wood is  then cleaned of ash and treated with wax in order not to avoid dirty markings from handprints 
Volcano candles with their exquisite wooden texture and a gourmand vanilla scent can beautify and enrich the interior space and be easily combined with other decorative objects in different exciting ways.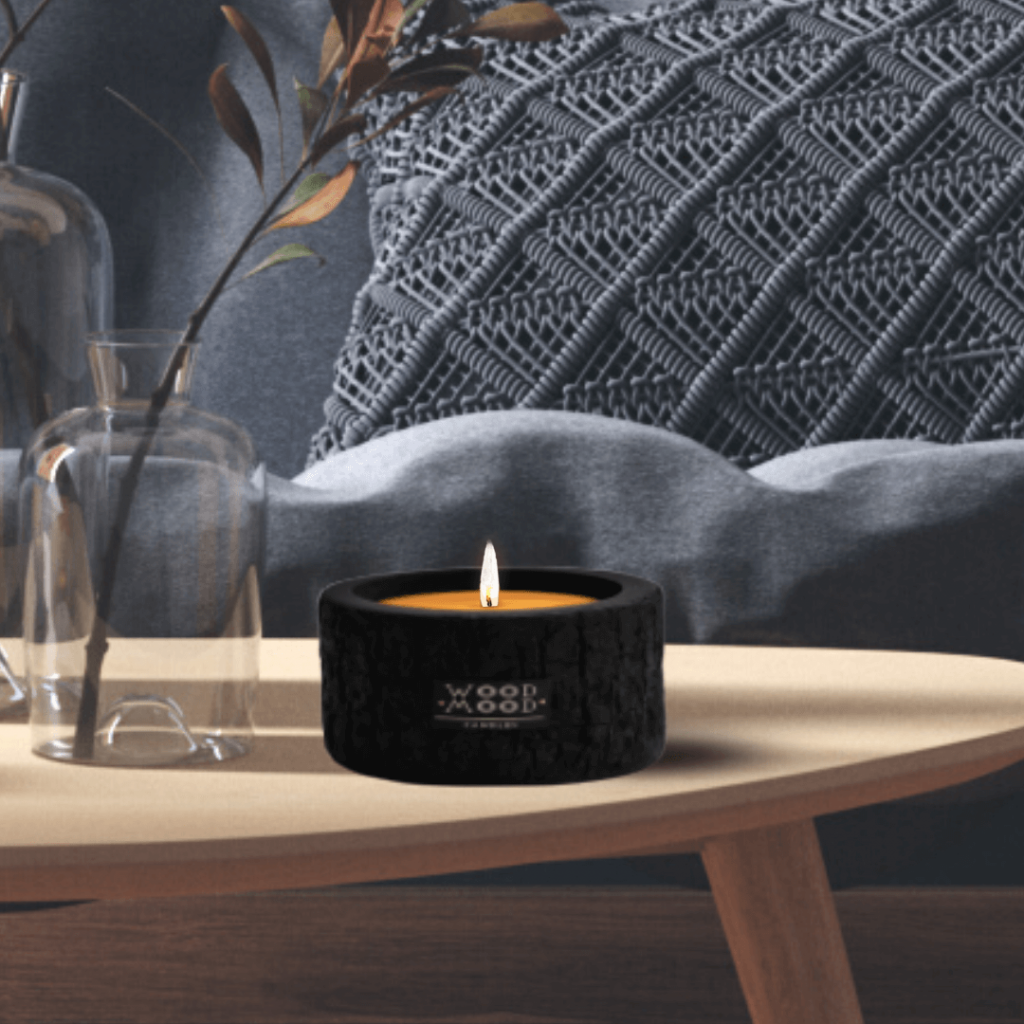 The exotic wooden interior candles from Ubud collection in light-coloured wood and with a natural texture can add a light and airy touch to your space. The authentic appearance of scented Ubud candles make them the perfect decoration material to create biophilic interiors that connect us to nature, and their cedarwood scent is believed to drive out negative energy, promote relaxation and reduce stress and anxiety.
Aesthetically, the eco-friendly candles will bring life and character to your home and complement your interior in the most fascinating way.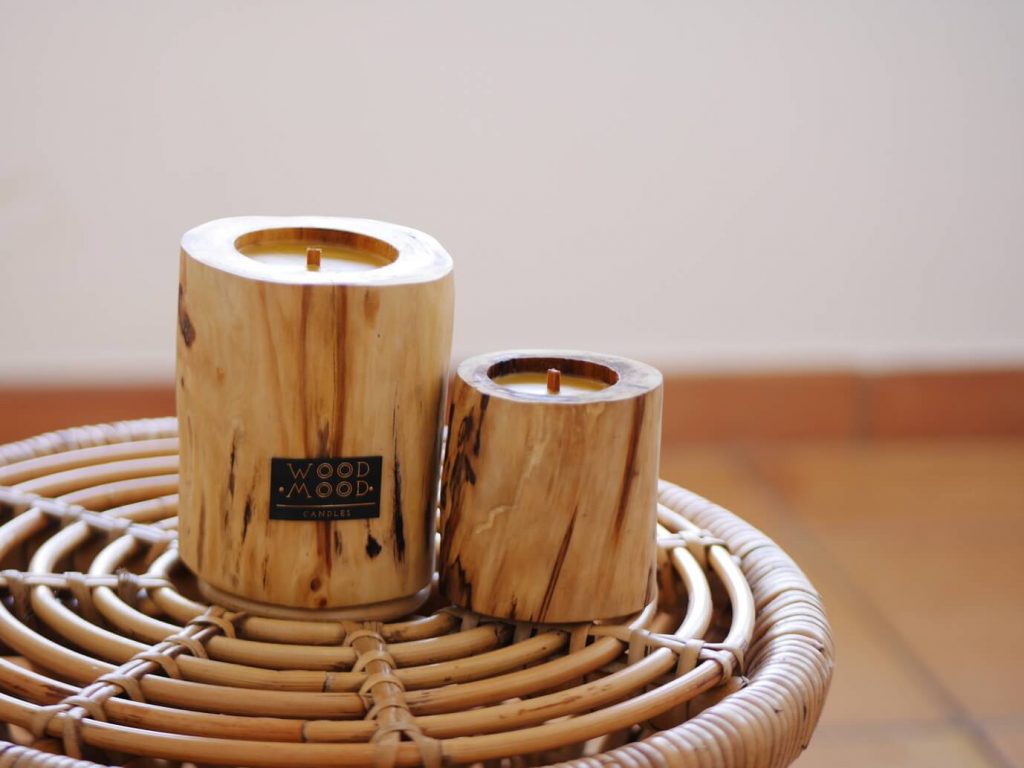 Discover the full collection of WOOD MOOD here.